WASHINGTON, Aug. 28, 2017 /PRNewswire-USNewswire/ — The American Red Cross is working around the clock along the Gulf Coast to help the thousands of people whose lives have been devastated by Tropical Storm Harvey.
Water rescues are ongoing and evacuation orders are in still effect throughout the region. Numerous hospitals and nursing facilities are evacuating patients and residents. All public transportation is at a halt. Schools and airports are closed and hundreds of thousands of people are still without power.
"It's been a tragic weekend, and unfortunately, the worst is yet to come. It's been predicted that Harvey will continue to hover over the region and might drop as much as an additional 30 inches of rain," said Brad Kieserman, vice president of Disaster Services Operations and Logistics for the Red Cross. "Thousands of people have had to be rescued, and we are in the beginning of a massive relief effort, providing safe shelter and comfort for those forced from their homes. The American Red Cross is on the ground now and will be there for weeks to come, working alongside our partners to coordinate response efforts."
Sandra Bullock, a long-time supporter of the American Red Cross, donated $1 million to the organization today, stating, "I'm just grateful I can do it. We have to take care of one another."
RED CROSS RESPONSE
Preliminary estimates indicate that at least 6,000 people sought refuge in dozens of shelters in

Texas

Sunday night. We believe this number to be much higher, and will share additional information as it becomes available. Shelters are also open in

Louisiana

as bands from the storm move to the east.
More than 80 tractor-trailer loads of cots, blankets, ready-to-eat meals, comfort kits, kitchen supplies and cleaning supplies are now on the ground in

Texas

.
We have shelter supplies for more than 34,000 people, with additional supplies for 18,000 people en route.
More than half of our emergency response fleet – 200 vehicles – have been mobilized.
At the end of last week, the Red Cross prepositioned additional blood products in

Houston

ahead of the storm to help ensure an adequate blood supply would be available for hospital patients. We also staged more blood product inventory in

Dallas

. We are closely working with local and federal authorities to continue the distribution of blood products to our hospital partners.
Nearly 11 million hurricane and flood alerts were issued through Red Cross mobile apps since Thursday. The alerts provide people with real-time information so they can help protect themselves and their loved-ones.
The Red Cross is working closely with the entire response community – government agencies, other non-profit groups, faith-based organizations, area businesses and others – to coordinate emergency relief efforts and get help to people as quickly as possible.
The Red Cross has launched a massive relief response to this devastating storm and needs financial donations to be able to provide immediate disaster relief. Help people affected by Hurricane Harvey by visiting redcross.org, calling 1- 800-RED CROSS or texting the word HARVEY to 90999 to make a $10donation.
People should listen to the advice of emergency officials. If they need to be rescued, they can call trained rescue professionals at 9-1-1 or the U.S. Coast Guard at these numbers: 281-464-4851, 281-464-4852, 281-464-4853, 281-464-4854, 281-464-4855
If someone needs to find a shelter, they can call 1-800-REDCROSS (1-800-733-2767), visit redcross.org, or download the free Red Cross Emergency App. The Emergency App is available in app stores by searching for the American Red Cross or going to redcross.org/apps. They can also check with their local officials or monitor local media for information on where to find a shelter.
People should also follow these safety steps:
Continue listening to local area radio, NOAA radio or TV stations for the latest information and updates.
If your neighborhood is prone to flooding, be prepared to evacuate quickly if necessary.
Follow evacuation orders and do not attempt to return until officials say it is safe to do so.
Head for higher ground and stay there.
Stay away from floodwaters. If you come upon a flowing stream where water is above your ankles, stop, turn around and go another way.
Turn around, don't drown. If driving, turn around and go another way. If you are caught on a flooded road and waters are rising rapidly around you, get out of the car quickly and move to higher ground. Most cars can be swept away by less than two feet of moving water.
Keep children out of the water.
Be especially cautious at night when it's harder to see flood danger.
Don't forget your pets. Bring them indoors and maintain direct control of them. Prepare an emergency kit for your pets, including sturdy leashes or pet carriers, food and water, bowls, cat litter and pan, and photos of you with your pet in case they get lost.
CORPORATIONS HELP The generous donations from members of the Red Cross Annual Disaster Giving Program (ADGP) and the Disaster Responder Program enable the American Red Cross to prepare communities for disasters big and small, respond whenever and wherever disasters occur and help families during the recovery process.
ADGP $1 million members are: American Airlines; Anheuser-Busch Foundation; Anthem Foundation; Bank of America; Caterpillar Foundation; The Clorox Company; Costco Wholesale; Delta Air Lines; Disney; Enterprise Rent-A-Car Foundation; FedEx; General Motors Foundation; Grainger; The Home Depot Foundation; LDS Charities; Lowe's Companies, Inc.; Mazda North American Operations; Microsoft Corp.; Nationwide Foundation; PepsiCo Foundation; State Farm; Target; UPS; VSP Global; Walmart and the Walmart Foundation; and The Wawa Foundation.
ADGP $500,000 members are: Altria Group; American Express; Aon; Boise Paper; Capital One; Cisco Foundation; Citi Foundation; Darden Restaurants, Inc. Foundation; Discover; Edison International; Farmers Insurance; Ford Motor Company; Humble Bundle; John Deere Foundation; Johnson Controls; McDonald's Corporation; Medtronic Foundation; Meijer; Merck Foundation; Mondelēz International Foundation; Procter & Gamble Company; Reynolds American Foundation; Ryder; Southwest Airlines; Sunoco; TD Ameritrade; The TJX Companies, Inc.; United Airlines; and Wells Fargo.
Disaster Responder Program members are: Adobe; Alcoa; Alliance Data; Astellas USA Foundation; AT&T; AvalonBay Communities, Inc.; AXA; The Ball Foundation; BNY Mellon; CarMax; Cox Automotive; Duke Energy; Entergy Corporation; Harbor Freight Tools Foundation; Hewlett Packard Enterprise Foundation; HP Foundation; IBM Corporation; IHG Foundation; Ingersoll Rand Foundation; The J.M. Smucker Company; Land O'Lakes, Inc.; Mastercard; Morgan Stanley; Neiman Marcus Group; New Balance Foundation; Northrop Grumman Corporation; Northwestern Mutual and the Northwestern Mutual Foundation; Prudential Foundation; SC Johnson; SERVPRO; Southeastern Grocers Home of BI-LO Harveys Winn Dixie; Standard Textile; Toyota; U-Haul International; United Technologies Corporation; The USAA Foundation; U.S. Bank; and Visa.
About the American Red Cross:
The American Red Cross shelters, feeds and provides emotional support to victims of disasters; supplies about 40 percent of the nation's blood; teaches skills that save lives; provides international humanitarian aid; and supports military members and their families. The Red Cross is a not-for-profit organization that depends on volunteers and the generosity of the American public to perform its mission. For more information, please visit redcross.org or cruzrojaamericana.org, or visit us on Twitter at @RedCross.
SOURCE American Red Cross
CONTACT: Public Affairs Desk, Telephone: (202) 303-5551
RELATED LINKS
http://www.redcross.org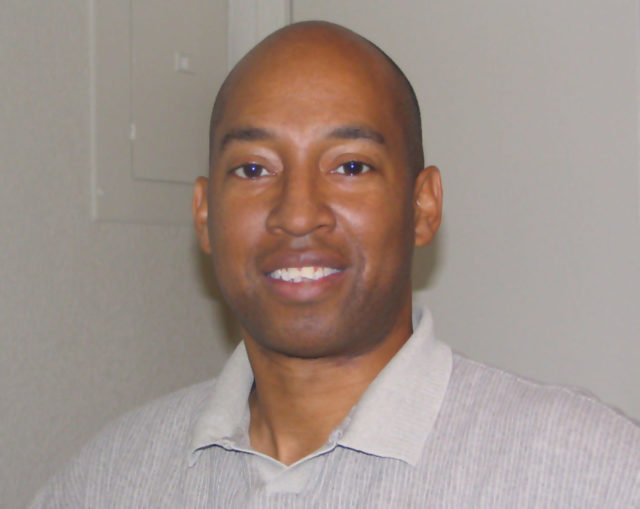 Rod Washington:  Rod is a blogger, writer, filmmaker, photographer, daydreamer who likes to cook. Rod produces and directs the web series, CUPIC: Diary of an Investigator. He also produces news and documentary video projects. Check out his podcast StoriesThisMoment at https://m3e.d71.myftpupload.com/stm-tncn-podcasts/