Grant funds will expand 91/Perris Valley Line capacity and improve service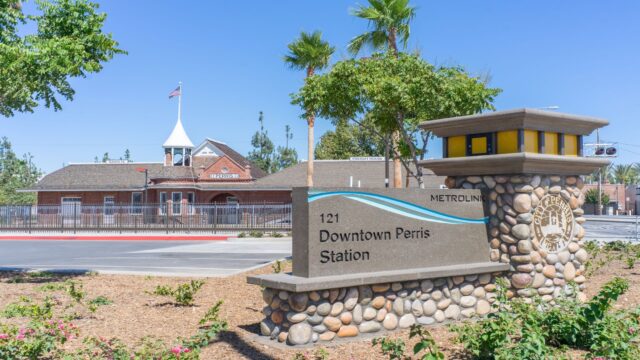 LOS ANGELES – The California State Transportation Agency (CalSTA) has awarded Metrolink more than $25 million to complete the final design and construction of three capacity improvements as part of the Metrolink Perris Valley Line Capacity Improvement Project.
"We are incredibly thankful to CalSTA for this generous grant award," said Metrolink Board Chair Ara Najarian. "CalSTA and our state partners consistently support Metrolink rail projects to ensure we operate the safest railroad in America. These 91/Perris Valley Line enhancements are another step toward making Metrolink a world-class transportation provider in time for the 2028 Olympics."
The grant comes from the Transit and Intercity Rail Capital Program (TIRCP) which improves and expands public transportation throughout California. Since 2015, TIRCP has provided more than $6.6 billion in funding to nearly 100 projects. TIRCP funding is provided through Senate Bill 1, the Road Repair and Accountability Act of 2017, and from the Cap-and-Trade program proceeds.
The $25 million grant will be matched with $32 million of federal funds previously secured by the Riverside County Transportation Commission. This will complete the funding for the 91/Perris Valley Line (91/PVL) improvements that will ultimately allow for 30-minute bi-directional service. The improvements include an additional 2.7 miles of double track and a second platform at the Moreno Valley/March Field Station, along with an expansion and improvement of the Perris-South Station.
"Metrolink's efforts to improve the 91/Perris Valley Line for Riverside County residents are outstanding and appreciated," said Riverside County 2nd District Supervisor Karen Spiegel, who is also a member of the Metrolink Board of Directors and Riverside County Transportation Commission. "Since Metrolink extended the 91/PVL by 24 miles in 2016, residents of Moreno Valley, Perris and other Riverside County communities have been able to avoid I-215 traffic and travel where they need to in comfort."
The total budget for the Metrolink Perris Valley Line Capacity Improvement Project is $57 million. The project is expected to be completed by 2027.
In addition to enhancing daily passenger travel in the region, the project will also allow visitors to Southern California during the 2028 Olympics to easily connect to Lake Perris, which will host canoe sprint and rowing events as part of the Olympiad.
This particular project builds upon Metrolink's 2018 and 2020 TIRCP awards for Metrolink's Southern California Optimized Rail Expansion (SCORE), a $10 billion capital improvement program. SCORE is an ambitious campaign that will upgrade Metrolink's entire system in time for the 2028 Olympic and Paralympic Games.
Source: Metrolink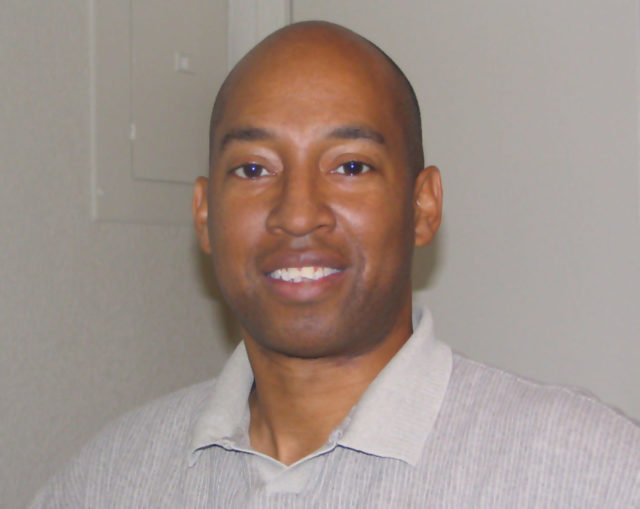 Rod Washington:  Rod is a blogger, writer, filmmaker, photographer, daydreamer who likes to cook. Rod produces and directs the web series, CUPIC: Diary of an Investigator. He also produces news and documentary video projects. Check out his podcast StoriesThisMoment at https://m3e.d71.myftpupload.com/stm-tncn-podcasts/