VDMA flash survey: better supply of electronic components not expected until mid-2023
Companies prepare for gas shortage
Shortage of skilled workers is becoming an ever greater challenge
Frankfurt – Production and the ability to deliver of the mechanical and plant engineering industry in Germany are increasingly hampered by material bottlenecks and a shortage of skilled workers. These are the main findings of a VDMA flash survey in which 520 member companies took part from 21 to 23 June. "87 per cent of companies in the mechanical engineering sector currently see their supply chains noticeably or seriously impaired," says VDMA chief economist Dr Ralph Wiechers. "Mechanical engineering is not only globally present with its own products. It also draws on a worldwide network of suppliers. War in Ukraine, lockdowns in China, traffic jams in central transhipment centres with significantly longer container handling times and staff shortages in deliveries as well as in the industry's own production – the list of negative factors influencing the supply situation is long," Wiechers explains.
Compared to the previous survey, the situation has worsened again and hopes for an improvement in the near future are fading. In April, 79 percent, i.e. almost eight out of ten of the respondents from the mechanical and plant engineering sector, already reported noticeable or serious shortages in the supply of materials. Now almost nine out of ten companies are reporting this. The outlook is similarily bleak. Hardly anyone expects the situation to ease within the next 3 months. "The bottlenecks in electronic components are particularly persistent. 44 percent do not see an improved supply situation here until the second half of 2023," Wiechers explains.
87 per cent of companies in the mechanical engineering sector currently see their supply chains noticeably or seriously impaired.
Dr. Ralph Wiechers, VDMA Chief Economist
Security of supply increasingly in focus
Given the persistence of supply problems, more than one in two companies have already changed their sourcing strategy of critical raw materials or plan to do so in the foreseeable future. "Overall, companies are placing a stronger focus on supply security. To this end, 83 percent of the companies that are initiating or have already implemented measures are specifically expanding their supplier network. 77 per cent are increasing stock levels and 58 per cent are looking around for alternative materials – wherever possible," says VDMA chief economist Wiechers. Also, 30 per cent of the companies are already making concrete preparations for the foreseeable shortage of gas supplies. "About three quarters of the companies preparing for an emergency are first examining what options they have in their own companies, for example the installation of electric or oil-fired back-up systems. About half of the companies see closer coordination with their in-house grid operator as an adequate preparatory measure. And a third have prepared staggered contingency plans with suppliers depending on the degree of reduction in gas supplies," Wiechers adds.
Shortages of skilled workers are coming to a head – and becoming a risk
Skilled labour shortages have also worsened in recent months. 78 percent of companies have a noticeable or severe shortage of staff. And only 3 percent of companies expect the staff situation to ease in the next 3 months. "60 percent of companies see demographics and the shortage of skilled workers as a major risk," Wiechers explains. This means that the shortage of skilled workers was ranked as the greatest risk among eight central current topics in the mechanical engineering sector and was even named ahead of the response category "inflation/restrictive monetary policy". "In order to adequately replace the many skilled workers who will retire in the next few years, young recruits must be offered attractive training in mechanical engineering and a good perspective. But this alone will not be enough to cover the demand. Immigration with a clear focus will also be necessary to reduce the labour gap," Wiechers demands.
On the other hand, many companies see digitisation and automation as well as the development of resilient supply chains as a great opportunity. As a global supplier, the mechanical and plant engineering industry has a central role to play here, and it is taking a proactive and optimistic approach. Just as the current year is expected to be a year of growth for most companies despite all the burdens. 79 percent of the companies expect sales growth, but this will also be driven by inflation. And the medium-term view of the future is also positive: 82 percent want to increase their investments compared to the previous year.
The VDMA represents more than 3,400 German and European mechanical and plant engineering companies. The industry stands for innovation, export orientation and medium-sized businesses. The companies employ around four million people in Europe, more than one million of them in Germany alone. Mechanical and plant engineering represents a European turnover volume of around 800 billion euros. In the entire manufacturing sector, it contributes the highest share to the European gross domestic product with a value added of around 270 billion euros.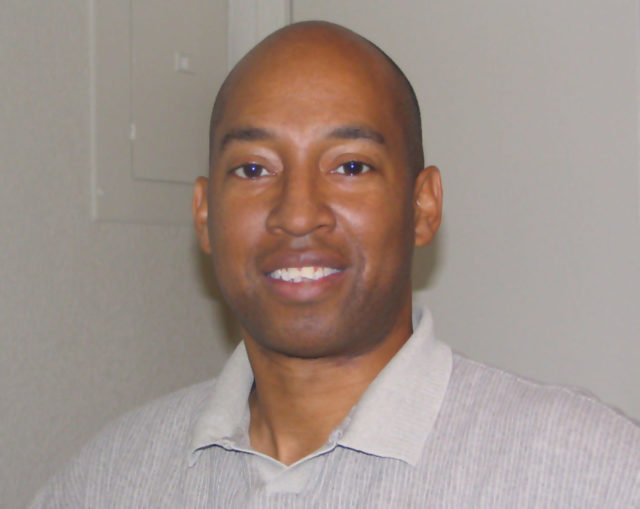 Rod Washington:  Rod is a blogger, writer, filmmaker, photographer, daydreamer who likes to cook. Rod produces and directs the web series, CUPIC: Diary of an Investigator. He also produces news and documentary video projects. Check out his podcast StoriesThisMoment at https://m3e.d71.myftpupload.com/stm-tncn-podcasts/