The summer season is a tiring one. You continuously feel thirsty and in the mood for something cool and refreshing. And well, what can be better than refreshing booze? But it is hard on the pocket to go to a bar every day and have your share of fresh cocktails.
Source: Pixabay
So, here we present some thirst-quenching and easy-to-make cocktails that you can whip up at your home!
Watermelon Mojitos
A refreshing 5-ingredient drink containing vitamins A, B6, and C along with amino acids and antioxidants to keep your hydrated.
Ingredients:
½ a medium-sized watermelon (about 4 pounds), cut into pieces with seeds removed
20-30 fresh mint leaves, muddled
1/3 cup fresh lime juice
¾ to 1 cup white rum
Process:
Add the watermelon chunks to your mixer/blender/food processor and process till smooth.
Pour the watermelon puree into a pitcher and add the mint leaves and lime juice.
Stir and add rum. Then stir all the materials for 15-20 minutes briskly to combine.
Now taste it and add the simple syrup as per your requirement and stir again.
Add ice cubes to the glasses before pouring the mojito into them and garnish with mint leaves or lime or small pieces of watermelon.
Watermelon, being a versatile fruit, is easy to use and acts as the biggest relief during summers. And if you are a watermelon-fan, this recipe is a keeper for you! So, get these ingredients and get ready for a delicious, cool, and minty cocktail.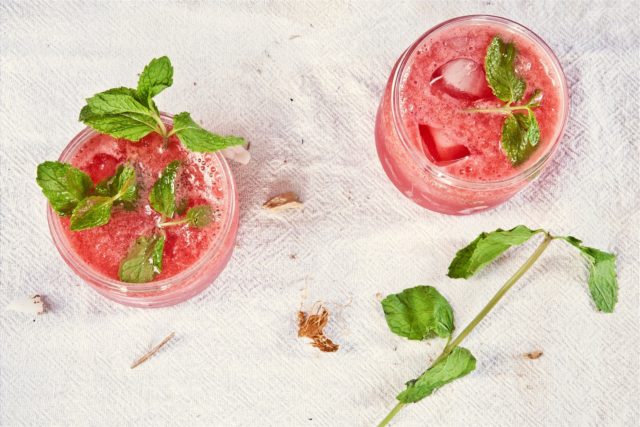 Easy White Sangrias
A colorful and fruity 8-ingredient drink, ideal for parties
Ingredients:
1 medium lime (thinly sliced)
1 medium lemon (thinly sliced)
¼ cup organic cane sugar (or maple syrup or powdered coconut sugar)
¼ cup apple brandy
½ medium green apple (chopped into small pieces)
1 cup strawberries (sliced)
1 750 ml. white wine
Fresh mint leaves (for serving)
Process:
Add lime, lemon and the sweetener in a pitcher and mix for 45 seconds.
Add apple brandy and mix again for 30 seconds.
Add apple and strawberries and mix. Then add the wine and stir more.
Taste the mixture and adjust the sweetness or the flavor of lime, lemon, and strawberries as required.
Add ice and stir again to chill.
Serve with a garnish of mint.
It is quite fun to make since you just have to add and mix the fruits and booze. An added benefit is that you can make this drink up to 24 hours in advance which makes it an ideal party-drink!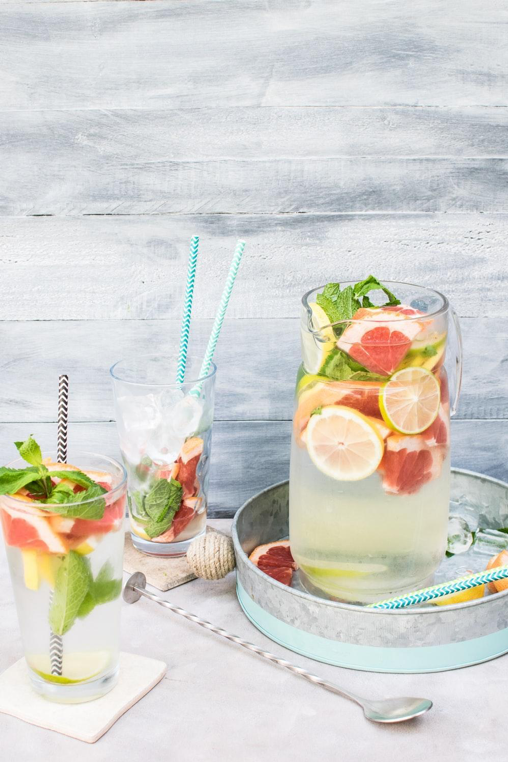 Source: Unsplash
Coconut water Champagne Fruit Punch
An easy revitalizing cocktail containing Vitamin C that is perfect for summers
.
Ingredients:
1-1/2 cups coconut water
1 cup champagne or white wine
1 cup fruit juice (orange, pineapple, grape, etc)
¼-2 cups fruit (frozen or fresh)
1 drop pink or red food color (optional)
Process:
Combine all the ingredients in a pitcher.
Stir till the taste of ingredients is incorporated.
Chill before serving.
An easy hack is freezing fruit juices or coconut water into ice cubes and adding them while serving. However, if you are not a big fan of coconut water then you can also make the drink by adding more of the booze. The fruit juice you will add in it will provide the other vitamins to it and make it more rejuvenating!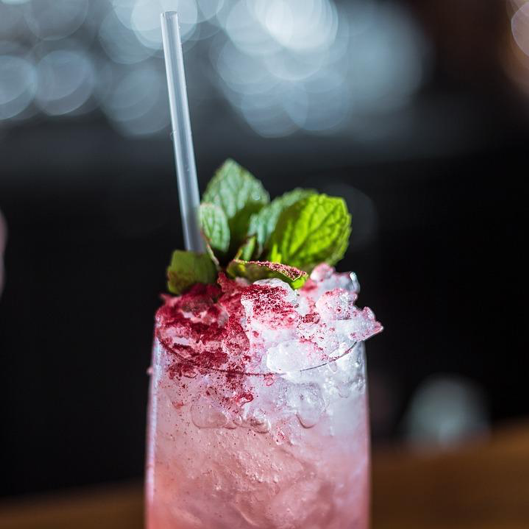 Source: Pixabay
Frozen Pineapple Margaritas
Naturally sweetened drinks containing carbohydrates, sodium, and fibers that will make you remember your childhood
Ingredients:
2 cups frozen pineapple pieces
¼ cup fresh lime juice
¼ cup tequila
2 tablespoons triple sec
Mint leaves (for the garnish)
Process:
Add all the ingredients to a food processor/blender and process till smooth.
You can pair it salads, nachos, and seafood that compliments the flavor of lime. These light and fresh Pineapple Margaritas will give you a taste of your childhood along with some blended realization of adulthood!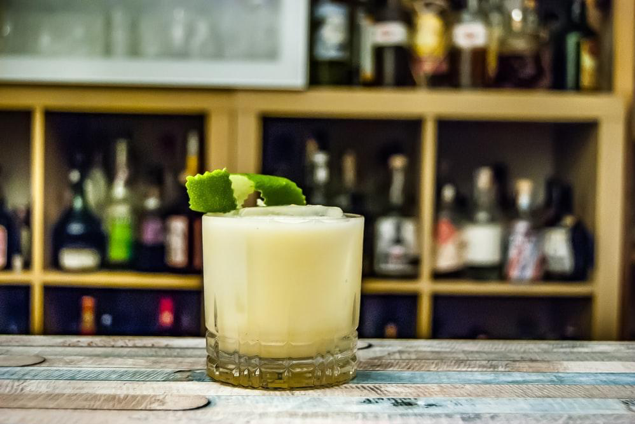 Source: Unsplash
Whiskey Lemonade with honey simple syrup
A strong, unique, and versatile 5-ingredient magical pleasure
Ingredients:
A ½ cup of organic honey
A ½ cup of water
1-2 stems from any herb you like with a handful of leaves for the garnish
1 shot of whiskey
A ¼ cup of soda
Slices of lemon (for garnishing)
Process:
Add water and honey in a saucepan and bring it to boil. Let it stay on simmer till it reduces to half. This is your honey simple syrup.
Add ice and a shot of whiskey to a shot glass.
Add lemonade to it. Then pour soda and ½-1 teaspoon of honey simple syrup.
Add the set-aside lemon and herb. Serve.
You can use the Macallan 18whiskey for this cocktail. This punch is very versatile in the making. So, you can use your own creativity in the process (like choosing the herb you like, serving it with lime on the side, etc).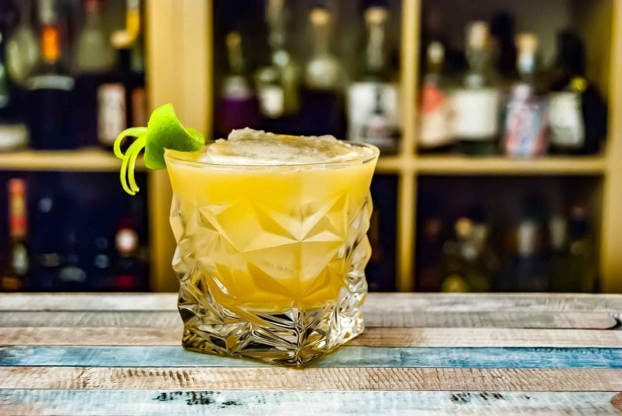 Source: Unsplash
These were some of the easiest and most delicious cocktails that you can make at home with the least ingredients. Advice is to read the importance of all the ingredients mentioned above and then modify some according to your preferences. This will result in a drink that you will most probably like and be proud of since you added your own twist to it. So, stay hydrated and beat the summers with these tempting cocktail recipes!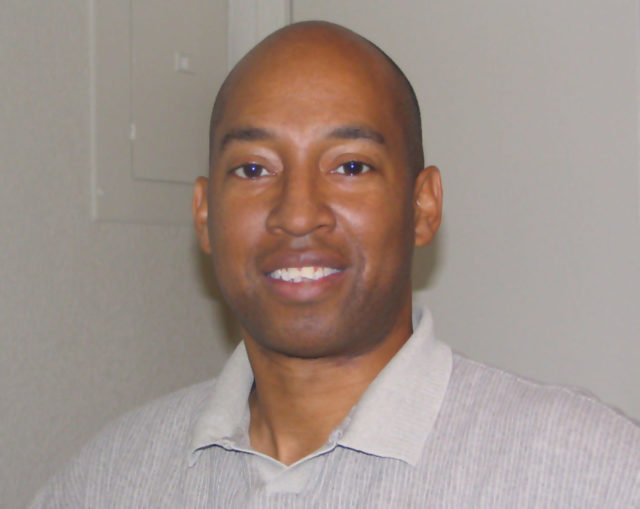 Rod Washington:  Rod is a blogger, writer, filmmaker, photographer, daydreamer who likes to cook. Rod produces and directs the web series, CUPIC: Diary of an Investigator. He also produces news and documentary video projects. Check out his podcast StoriesThisMoment at https://m3e.d71.myftpupload.com/stm-tncn-podcasts/