Park debuts interactive, augmented reality game
DOSWELL, Va., May 17, 2017 /PRNewswire/ — Step into a brand new virtual world at Kings Dominion as the park debuts an interactive, competitive gaming experience – "The Battle for Kings Dominion."
This immersive gaming app combines augmented reality with traditional gaming and will take the in-park experience to the next level, allowing guests to declare their loyalty to a coaster alliance and then "battle" against each other to take control of the Kings Dominion realm.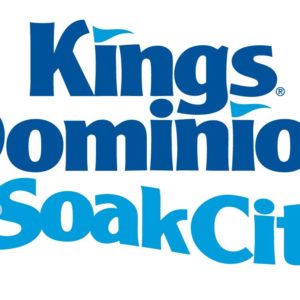 "We are excited to introduce our guests to an entirely new digital layer of the park experience," said Gary Chadwick, Kings Dominion's Vice President and General Manager. "Being able to gamify the park through the Battle for Kings Dominion, from interactive queue lines and midways to the personification of rides, will make for an even more engaging day."
The cutting-edge Extended Experience game was developed by experiential design experts Holovis. Gamers will be able to choose from five coaster alliances: Dominator, Flight of Fear, Intimidator® 305, Avalanche or Volcano. Each alliance has its own unique character avatar and a custom battle shield. Guests will compete against each other and attempt to defeat the other alliances for dominance of the park throughout the day. Players can earn points in various ways including playing augmented reality mini-games in special parts of the ride queue lines, taking over territory from competing teams, answering trivia and riding roller coasters. Augmented reality moments from the experience will also come to life on the guest's Apple® or Android™ device and can be shared with friends and on social media.
"Extended Experiences are the future of entertainment," explains Amy Steele, VP of Development at Holovis. "This is where every element is connected together allowing guests to discover hidden narratives and gamify what are traditionally passive moments. They can even continue to customize their Coaster Alliance avatar from home as people prepare for their next visit."
The Battle for Kings Dominion will be available for download on May 19. To complement the game, Kings Dominion has added free park-wide Wi-Fi, making it even easier to play and connect while visiting. A new mobile app complete with an interactive park map and ride wait times is now available. For the full calendar of 2017 operating hours, visit www.kingsdominion.com.
Kings Dominion is owned and operated by Cedar Fair Entertainment Company, a publicly traded partnership that is listed for trading on The New York Stock Exchange under the symbol "FUN." In addition to Kings Dominion, Cedar Fair also owns and operates ten other amusement parks, four water parks, one indoor water park, and five hotels. Cedar Fair also operates the Gilroy Gardens Theme Park in California under a management contract.
SOURCE Kings Dominion
CONTACT: Katelyn Sherwood, Communications Manager, (804) 876-5153
Web Site: http://www.kingsdominion.com
Bay Area boy living in the desert. You'll usually find him playing some type of Blizzard game or tinkering with some electronic device in his house.