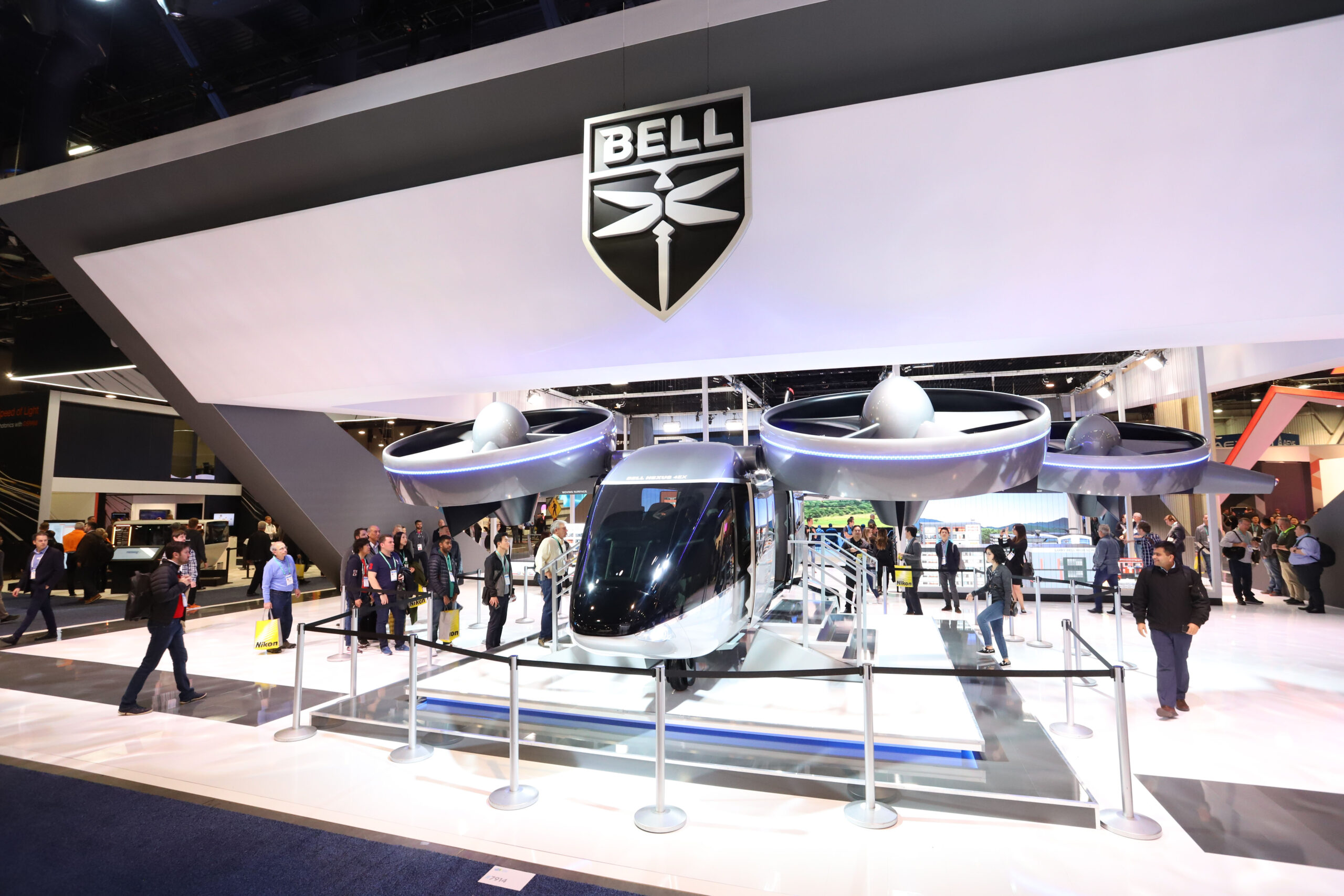 The Consumer Technology Association (CTA)® announced it will host a record number of U.S. senators at the upcoming CES® 2022, the world's most influential tech event. Senator Jacky Rosen (D-NV) will lead a panel of senators, featuring Senate Commerce Committee Chairwoman Maria Cantwell (D-WA), Marsha Blackburn (R-TN) and Shelley Moore Capito (R-WV). They will discuss key tech policy issues for 2022 on Friday, January 7 at 12:30 PM in Las Vegas.
"We are thrilled to welcome such a distinguished group of U.S. senators to CES," said Gary Shapiro, president and CEO, CTA. "We look forward to hearing their thoughts on maintaining U.S. leadership in technology and how government and industry leaders can collaborate on the most pressing policy issues facing our country."
CES 2022 will also feature a panel of state governors, including Arkansas Governor Asa Hutchinson and New Hampshire Governor Chris Sununu. They will discuss how innovation is shaping their communities on Thursday, January 6 at 2:30 PM.
U.S. House Majority Whip James E. Clyburn (D-SC) will speak on making high-speed internet accessible and affordable for all on Friday, January 7 at 9:00 AM.
"I've had the honor of hearing Majority Whip Clyburn speak about the power of broadband and can't wait to hear more about his vision at CES," said Shapiro.
U.S. Secretary of Transportation Pete Buttigieg will deliver remarks as part of the Future of Transportation Keynote, which will also include a fireside chat from Qualcomm President and CEO Cristiano Amon.
These speakers join more than 100 officials from the U.S., Europe and Asia who will attend or participate at CES® 2022, including:
Cybersecurity and Infrastructure Security Agency Director Jen Easterly
Consumer Product Safety Commissioner Peter Feldman
National Cyber Director John Christopher Inglis
Federal Communications Commissioner Nathan Simington
European Parliament Senior Advisor on Technology Policy Peter Brown
Ambassador of France to the U.S. Philippe Etienne
Ambassador of Switzerland to the U.S. Jacques Pitteloud
Mayor of Angers, France Christophe Béchu
Chairman of Business France and Ambassador for International Investment Pascal Cagni
Parliamentary Under Secretary of State (Minister for Exports) and Parliamentary Under Secretary of State (Minister for Equalities), United Kingdom, Mike Freer MP
Special Envoy for TechLeap His Royal Highness Prince Constantijn Van Oranje of the Netherlands
This page will be updated as additional speakers are announced.
Owned and produced by CTA, CES 2022 will convene the tech industry in person and digitally, Jan. 5-8, 2022, with Media Days taking place Jan. 3-4, 2022. Global audiences will have access to major brands and startups, as well as the world's most-influential leaders and industry advocates. For 55 years, CES has been the global stage for innovation, and CES 2022 will provide an opportunity for companies from around the world, both large and small, to launch products, build brands and form partnerships. Visit CES.tech for all CES 2022 updates, including health protocols, registration details and the media page for all press resources.
https://tnc.network/knowledge/
CES 2021 Opens with Innovation and Technology for a Better Future
Rod is a blogger, writer, filmmaker, photographer, daydreamer who likes to cook. Rod produces and directs the web series, CUPIC: Diary of an Investigator. He is also the editor, producer and administrator of STM Daily News, a part of the TNC Network.