"Daughter" and "Friends, Foes & Fireworks"
now available on VOD.
(Melbourne, Australia) – February 27, 2019. Writer-director Sarah Jayne Portelli along with her producing partner Ivan Malekin of Australian-founded – Malta based studio Nexus Production Group have developed a unique filmmaking method based on actors' improvisation that tells bold and courageous stories about the feminine condition.
Their most recent productions, a short film called Daughter, introducing 13 Reasons Why star Katherine Langford, and a feature film shot in one day called Friends, Foes & Fireworks are now available on VOD.
DAUGHTER
Trailer: www.DaughterStKilda.com
VOD:
https://vimeo.com/ondemand/daughter
https://www.amazon.com/Daughter-Katherine-Langford/dp/B077V413P7
https://watch.indieflix.com/daughter-1
http://beamafilm.com/Daughter/ – .XG7O7JNKhE5
https://theeducationshop.com.au/downloads/streaming-content/daughter-3-day-rental/
FRIENDS, FOES & FIREWORKS
Trailer: http://www.FriendsFoesFireworks.com/watch/
VOD:
https://vimeo.com/ondemand/friendsfoesfireworks
https://www.amazon.com/Friends-Foes-Fireworks-Lara-Deam/dp/B079MFNC96
https://watch.indieflix.com/friends-foes-fireworks
https://www.ozflix.tv/ – !/browse/film/6642/friends-foes-fireworks
"It's important for me to keep telling women's stories, and exploring a woman's place in the world as I see it because we need to have more of our stories celebrated on a global scale," says writer, director and co-producer Sarah Jayne Portelli.
"Change only comes about through action, and if we truly believe in equality, then we all need to take action to build a future free of disparity. As a male producer, I am aware of the unique position and privilege I have to foster the stories I choose: and if I choose to foster stories about female empowerment, then I can hopefully be a contributing part of that change I want to see. We are all unique. And we all deserve to have our stories heard," adds producer Ivan Malekin.
Daughter (28 min) is an awareness focused short film exploring violence against women and victim blaming. Each character's experience shows the audience that any woman can become a target of violence and that victim blaming is an unjustified response to a much deeper, ingrained problem lingering on the surface of society.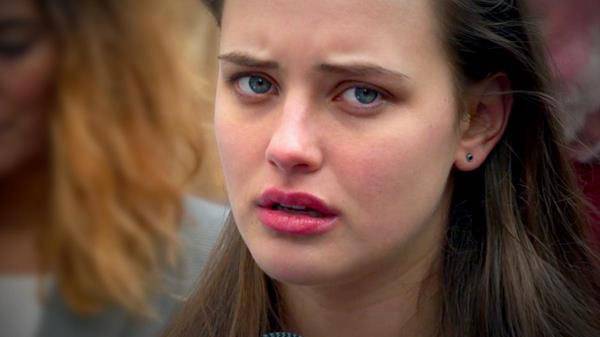 Friends, Foes & Fireworks (75 min) is a dramatic feature film which was shot in one night and is totally improvised. The film stars five female leads, with the story touching on profound women's issues such as breast cancer, female friendships, women's health, work pressures / expectations and mental illness. The film is also accompanied by an Udemy course where the filmmaking team discusses their improvised creative process and how they shot the film in a 24-hour turnaround, without a script.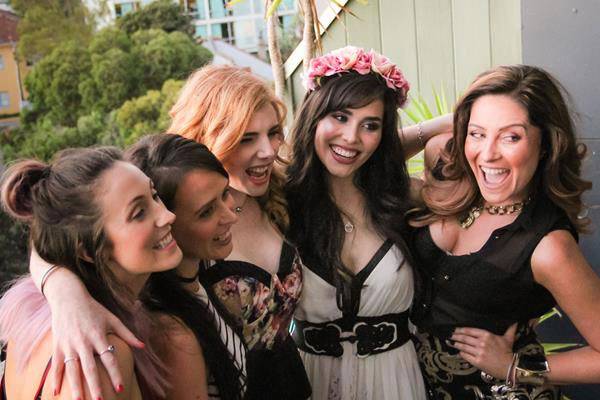 With both films now available on VOD, Nexus Production Group intends to generate even more interest in their brand of improvised filmmaking targeting feminine audiences and advocating female issues, while at the same time expanding their viewers' worldwide reach.
ABOUT NEXUS PRODUCTION GROUP
Nexus Production Group is a filmmaking collective driven by originality, creativity, and passion. Our skills are as diverse as our range of output and we strive for quality and artistic integrity in every project we undertake. Individually, each member of NPG is a unique emerging or accomplished artist; together, we are growing and only limited by imagination. Nexus Production Group is Ivan Malekin, Sarah Jayne, Patrick Siscar and Clara Francesca.
To find out more about the work of Nexus Production Group and their upcoming production In Corpore, please visit their website www.NexusProductionGroup.com and their social media profiles:
Facebook:     www.facebook.com/NexusProductionGroup
Twitter:          www.twitter.com/NexusGrp
Instagram:    www.instagram.com/Nexus_Production_Group
Hashtags:      #NexusProductionGroup #BalanceforBetter
#DaughterStKilda #FriendsFoesFireworks
Source: ChicArt Public Relations
Rod is a blogger, writer, filmmaker, photographer, daydreamer who likes to cook. Rod produces and directs the web series, CUPIC: Diary of an Investigator. He is also the editor, producer and administrator of STM Daily News, a part of the TNC Network.