Fan-generated tweets serve as inspiration for Heisman House's 11th season
NASHVILLE, Tenn. – Nissan's beloved "Heisman House" is back for its 11th season with a campaign inspired by fans from Texas, Wisconsin and Michigan. College football's latest Heisman Trophy winner, Devonta Smith, joins past Heisman Trophy winners Tim Tebow, Eddie George, Kyler Murray, Desmond Howard, Barry Sanders, Baker Mayfield, Bo Jackson, Archie Griffin and Derek Henry for new – and always comical – hijinks inside the legendary Heisman House.
Highlighting Nissan's refreshed lineup including the all-new 2022 Pathfinder, all-new 2022 Frontier and 2021 Rogue, the ads begin airing on September 2. Additionally, the Heisman House Tour will make stops at Hampton University and Tennessee State University, as part of Nissan's expanded college portfolio that includes six Historically Black Colleges and Universities (HBCUs).
"Heisman House is back with some of the most beloved players in what we feel is our best lineup of fan-engaging spots yet," said Allyson Witherspoon, vice president and U.S. chief marketing officer, Nissan. "We're connecting with sports fans whose appreciation for the Heisman House serves as the inspiration for the latest ads."
With its agency partner, TBWA\Chiat\Day New York, Nissan scoured a decade's worth of Twitter posts referencing "Heisman House" and selected the most creative and humorous among them to serve as a basis for its latest campaign. The result: 10 storylines that would go on to become spots in the campaign.
From tweet to street
The launch spot for the campaign is titled "How We Heisman."  In it, longtimers show Heisman House rookie Devonta Smith the ropes. Archie Griffin shows him proper Heisman trophy-shining technique. Desmond Howard demonstrates the Heisman pose, and Baker Mayfield tricks Smith into ordering 40 all-new 2022 Nissan Pathfinders using the Nissan@Home service. The inspiration for the spot, in part, came from a tweet by Eric Dietze of Brookfield, Wisconsin, that reads, "As part of his initiation, @DeVontaSmith_6 ('20) has to clean all of the Heisman trophies. By ancient laws of the Heismans, he needs to finish before sunset, or else."
The all-new 2022 Nissan Frontier, with an all-new powerful, rugged and distinct design, is front and center in a spot titled "Good Hands." Desmond Howard ponders how Devonta Smith is able to make such an amazing catch when he tosses him a water bottle for a ride in his all-new Frontier. The spot was in response to a tweet from Kennedy Plieth of Warren, Michigan, who writes, "Desmond and Devonta MUST have a Heisman House commercial together."
Another tweet that served as inspiration for a campaign spot came from Mitchell Allen of Houston, Texas. He writes, "Who would win a spike ball tournament in the #heismanhouse? My money is on @K1." The resulting spot titled "Spike It" features Bo Jackson, Desmond Howard and Baker Mayfield enjoying a friendly game of Spike Ball. Barry Sanders joins them, but there's one problem – he has never spiked a ball before.
The Heisman House spots will run on TV across ESPN, ABC, ESPN2, FOX, FS1, CBS, CBS Sports Network and during Monday Night Football on ESPN. More content will be available on Nissan's and ESPN's digital channels, including a 3D experience at the Virtual Heisman House as well as behind-the-scenes footage and bloopers from the shoot.
Viewers can hear from a few of the fans behind the inspirational tweets during an interview with ESPN's Christine Williamson that will air in early September on College Football Countdown. Snippets of those interviews will also air on ESPN's College Football Live each week when a new spot launches.
Nissan adds six HBCUs to its college portfolio
Nissan is expanding its college portfolio with the addition of six HBCUs: Grambling State University, Hampton University, Howard University, North Carolina A&T State University, Southern University and A&M College, and Tennessee State University (TSU). As part of this partnership, Nissan will bring its Heisman House Tour to Hampton and TSU this fall. The tour brings with it interactive games and events and will include appearances by Clinton Yates of The Undefeated.
"This is the first time that the tour will be visiting Hampton University and TSU," said Witherspoon. "We're looking forward to engaging with students there and bringing the Heisman House experience to new audiences."
Through its partnership with ESPN, Nissan will sponsor an HBCU segment on First Take during which analysts will preview an HBCU football matchup and highlight the Heisman House Tour stops at Hampton and TSU. Nissan will also have a prominent presence on TheUndefeated.com, the digital hub for ESPN's multimedia content unit that explores the intersections of race, sports and culture.
During the Nissan Heisman House campaign shoot, ESPN also sat down with Heisman Trophy winner and TSU's new head coach, Eddie George, to talk about HBCUs and football. The resulting interview will be shared on The Undefeated's social media handles on October 15.
For more information about our products, services and commitment to sustainable mobility, visit nissanusa.com. You can also follow us on Facebook, Instagram, Twitter and LinkedIn and see all our latest videos on YouTube.
About ESPN
ESPN, the world's leading sports entertainment brand, features nine U.S. television networks, direct-to-consumer ESPN+, ESPN Radio, ESPN.com, endeavors on every continent around the world, and more. ESPN is 80 percent owned by ABC, Inc. (an indirect subsidiary of The Walt Disney Company) and 20 percent by Hearst.
About the Heisman Trophy Trust
The Heisman Memorial Trophy annually recognizes the outstanding college football player in the United States. Winners epitomize great ability combined with diligence, perseverance, and hard work. The Heisman Trophy Trust ensures the continuation and integrity of this award. The Trust, furthermore, has a charitable mission to support amateur athletes and to provide greater opportunities to the youth of our country. Our goal through these charitable endeavors is for The Heisman Trophy to symbolize the fostering of a sense of community responsibility and service to our youth, especially those disadvantaged or with special needs.
Source: Nissan
https://tnc.network/entertainment/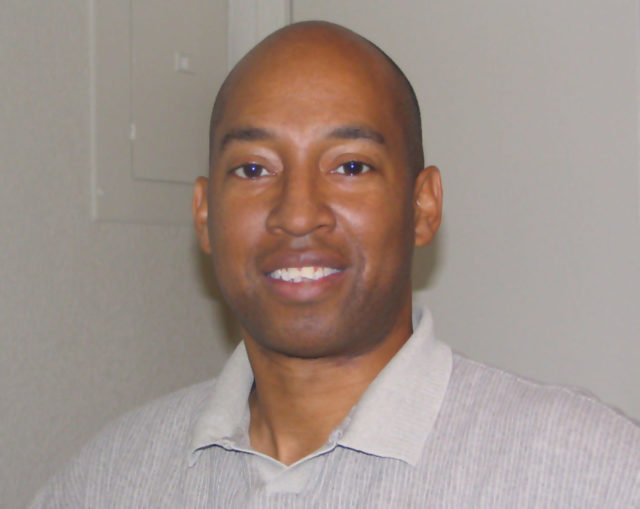 Rod Washington:  Rod is a blogger, writer, filmmaker, photographer, daydreamer who likes to cook. Rod produces and directs the web series, CUPIC: Diary of an Investigator. He also produces news and documentary video projects. Check out his podcast StoriesThisMoment at https://m3e.d71.myftpupload.com/stm-tncn-podcasts/