Horror Director Patricia Chica
Releases the Sneak Preview
of her new film MORNING AFTER
(Los Angeles, CA) – December 19th, 2016. Sexual diversity is a topic rarely explored in cinema and director Patricia Chica, better known for her award-winning horror shorts A Tricky Treat, Serpent's Lullaby and Ceramic Tango, has just released the sneak preview featurette of her film Morning After, which is intended to raise awareness around sexual fluidity.
"This is my most mainstream project, as I'm working outside of horror, fantasy, and genre for the first time in a decade. My horror fans should not be disappointed about this momentary transition as this new movie will have all that boldness, social relevance and authenticity that my work is known for," says Patricia Chica.
Morning After, is a bold and playful coming of age drama starring five bright rising actors – Thomas Vallières (Game of Death), Zoé de Grand Maison(Orphan Black), Joey Scarpellino (The Parents), Jordana Lajoie (The Art of More) and Kristian Hodko (The Howling: Reborn) who also wrote the script – this proof-of-feature, dramatic short is slated for release in May 2017.
WATCH THE SNEAK PREVIEW:  https://vimeo.com/193956748
Filmmaker Patricia Chica and her team are presently running an Indiegogo Campaign to fund the completion of the movie. All the money raised will cover the post-production costs and make sure Morning After can premiere at the most acclaimed film festivals around the world.
In exchange for pledging to this prestige independent film project, backers will gain access to a variety of titillating rewards including a "date" with the actors and the director herself; early access to a streaming copy of the film; an intimate PR consultation or acting coaching; VIP invitations to the film premieres in Los Angeles, Toronto and Montreal; a badge to accompany the team to the Cannes' Film Market in 2017; the possibility to obtain wardrobe pieces worn by the actors; or even the rules to the exclusive "Chocolate Kissing Game", as seen in the movie!
For more information, please visit the Indiegogo page here or contact Patricia Chica at [email protected].
Morning After is directed by Patricia Chica; Written by Kristian Hodko; Executive Producers: Marc Carle and Juan Grey; Producers: Patricia Chica(Quebec) and Byron A. Martin (Ontario); Co-Executive Producers: Jessica Moreno and Lisa Powers (Los Angeles), Andrew Wong (Australia) and Tariq Rahman (Montreal); Line Producer: Kathy Wolf; Associate Producers: Lily Spencer, Bonni Ellis, Keith Lane, Ben Ragunton, and Richard Duquette; Cinematographer: Martin Bouchard; Art Director: Alexandre Piedon; Special Effects: Cineffects; Costumes: Josée Métivier; Makeup Artists: Steph Miramontes and Larysa Chernienko.
 For more information about Morning After, please visit their social media sites:
INDIEGOGO: https://igg.me/at/MorningAfter
FACEBOOK: www.facebook.com/MorningAfterMovie
TWITTER: @PatriciaChica
HASHTAG: #MorningAfterMovie
SITE: www.PatriciaChica.com
Interview with Kristian Hodko and Patricia Chica for the Two Gay Geeks podcast. www.youtube.com/watch?v=7muU6k4K7dg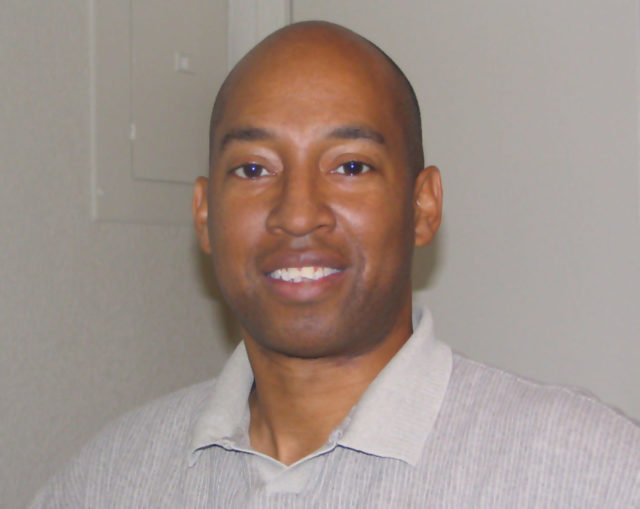 Rod Washington:  Rod is a blogger, writer, filmmaker, photographer, daydreamer who likes to cook. Rod produces and directs the web series, CUPIC: Diary of an Investigator. He also produces news and documentary video projects. Check out his podcast StoriesThisMoment at https://m3e.d71.myftpupload.com/stm-tncn-podcasts/