Grassroots Harvest, one of Austin's oldest CBD and hemp manufacturers, is launching their own line of THC-O products. Find out more about THC-O here!
This slideshow requires JavaScript.
THC-O might be the next big thing on the market- find out why & where to find premium options online.
THC-O Hits the Cannabis Scene
There's a new cannabis compound in town- THC-O. You may have heard of delta-8 THC, the federally legal cannabinoid that's been banned in several states. THC-O, another federally legal cannabinoid, is starting to show up in its place.
What is THC-O?
THC-O, otherwise known as THC-O acetate, is a compound derived from hemp through synthetic processes. The process includes extracting CBD from hemp, then delta-8 THC is extracted from the CBD. Finally, acetic anhydride is added to the delta-8 THC molecules to make THC-O acetate.
Because it's made from federally legal hemp, THC-O is gaining popularity quickly among Americans who don't have access to delta-9 THC in their state. Preliminary research indicates that THC-O might be 2-3x as powerful as delta-9 THC products.
So, put basically, THC-O is a synthetically made cannabinoid that's federally legal & pretty dang strong. That means there are quite a few cannabis companies out there now working on their own formulation of THC-O products- and we have one to recommend.
Grassroots Harvest Ventures Into THC-O
If you're interested in purchasing THC-O, make sure you get it from a reputable company. THC-O is such a new product under very few regulations, so buying from a trustworthy company is the only way to ensure the product you're getting is safe.
That's why we recommend Grassroots Harvest THC-O products. This small manufacturer & distributor, based out of Austin, TX, is known for their powerful products that are always third-party lab tested. That means a lab not affiliated with the company has tested the products. You can find the results of these lab tests on their website to verify for yourself the purity and strength of their products. That's the best way to ensure the THC-O you're buying is of high quality.
What They're Offering:

THC-O Vape Cartridges
5 Flavors of Premium Pre-Filled Vape Cartridges Flavored W/ Terpenes
Choose Your Strain, Choose Your Adventure:
Strawberry Jack- A hybrid blend of Strawberry Cough & Jack Herer- the best of both worlds! Lush berry flavors meet with potent effects in this terpene blend that boosts THC-O to new heights.
Pineapple Express- One of the most popular terpne blends / strains of all time, Pineapple Express terps provide beautiful tropical notes and cerebral effects in these cartridges. Sweet, tangy and fruity!
Sour Diesel- Big flavors and big effects are available in this blend! Sour Diesel, as the name implies, provides a dank, funky flavor that's beloved by many cannabis fans. This terpene blend is popular for being energizing and heady, great for imagination and daydreaming.
Durban Poison- This terpene blend is a lovely sativa that's a super choice for daytime use or anytime you might like to indulge while still checking things off the to-do list. Sweet scents and an earthy, slightly floral flavor are quite tasty.
Blueberry Afgoo- A delicious berry flavor that's juicy and sweet, Blueberry Afgoo strain terpene blend provides some of our favorite flavors + effects. Blueberry flavors that are punchy and strong combine with lavender notes that are calming and relaxing to the max.
Two Strains of Hemp Flower Infused W/ THC-O
Sour Lifter THC-O- The ideal daytime strain of THC-O flower! This Sativa-dominant strain has delicious notes of diesel mixed with fresh fruit like citrus and berries. Sweet, sour, and superb effects- Sour Lifter is an easy favorite of many.
CBG THC-O- A strain for all seasons! CBG- one of the most beneficial cannabinoids + THC-O, federally legal and psychoactive = a strain that'll make you feel great in both body and spirit.
Feel like trying out a THC-O product? Make sure to take it slow- as we said, studies have shown THC-O to be around 3x as powerful as delta-9 THC. Also, be sure to buy from a reputable company like Grassroots Harvest.
Want to learn more about cannabis news? Visit the Grassroots Harvest blog here!
About Grassroots Harvest:
At Grassroots Harvest, we trust in Mother Nature. That's why we make our CBD oil just the way we think she'd want it-Pure & Simple.
Our priority is bringing you the best of Nature's Bounty, harvested sustainably and crafted in small batches in Austin, TX. That way, we can ensure the highest quality from start to finish. We start with 100% organic hemp and add as few ingredients as possible to our products, in order to bring you CBD the way Nature intended-She knows what She's doing, after all.
Our Founder: Kemal Whyte was born in Jamaica and immigrated to the U.S. when he was 11 years old. Kemal learned an appreciation for natural health & wellness solutions in Jamaica, and it's stayed with him his whole life. When his friend and our future CFO, Gavian, told him that CBD was the only thing helping his back pain, Kemal knew it was worth paying attention to- and Grassroots Harvest was born.
Since we opened, it has been our goal to make the highest quality CBD products possible and offer them at the lowest prices possible because we believe natural wellness can and should be available to all.
THC-O the New Hit in Legal Cannabis? New Products Available From Premium Austin Manufacturer
Source: Grassroots Harvest
https://tnc.network/lifestyle/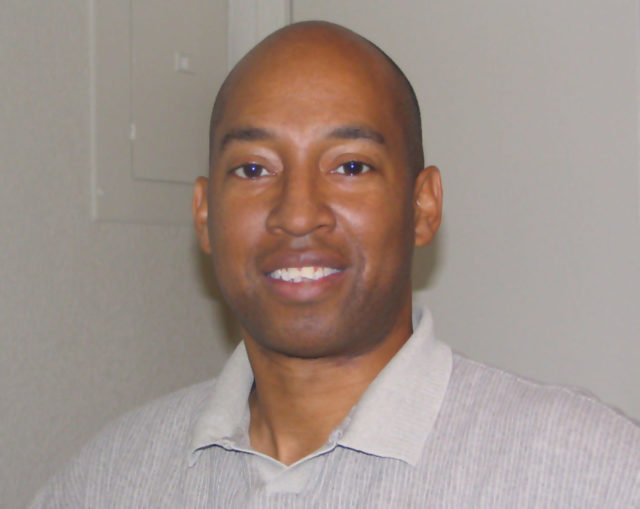 Rod Washington:  Rod is a blogger, writer, filmmaker, photographer, daydreamer who likes to cook. Rod produces and directs the web series, CUPIC: Diary of an Investigator. He also produces news and documentary video projects. Check out his podcast StoriesThisMoment at https://m3e.d71.myftpupload.com/stm-tncn-podcasts/