BUFFALO, N.Y., June 6, 2017 /PRNewswire/ — Imagine learning the attractive man or woman you've been communicating with on social media is actually a scammer who plans to blackmail you and destroy your life.
Welcome to the world of sextortion, an online form of blackmail in which sexual images are used to extort either money or sexual favors from the victim.
These ordeals typically begin with "catfishing", where a perpetrator creates a fake online profile (often using stolen photos of an attractive social media user). After establishing contact and beginning a relationship, perpetrators convince their targets to send them provocative photos. These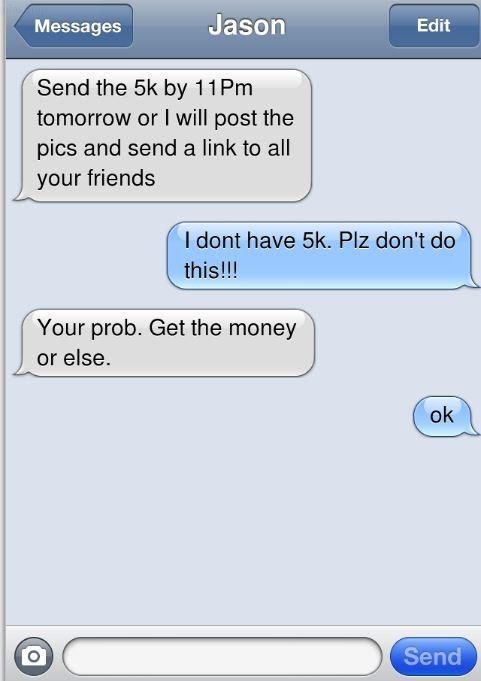 predators threaten to post the photos online or release them to a victim's family or employer if they aren't paid, and if they are paid, the blackmail continues.
"While the news is full of stories about online predators who target teens for sex and money, we rarely hear about those who prey on adults," says Terry Evans, CEO of Cybersleuth Investigations, Inc.. "In recent years, there's been a significant increase in the number of predators who troll social media sites such as Facebook, Twitter, Linkedin, and dating sites including Match.com and Plenty of Fish, seeking unsuspecting victims."
Evans launched Cybersleuth Investigations in April to provide a much-needed service to victims of sextortion and other online scams.
"No one is exempt from being targeted by online predators," Evans says. "In a 2016 survey of over 3,000 Americans, 47% reported experiencing some sort of online harassment or abuse. Cybersleuth Investigations, Inc. works with victims to identify their online predator and to help them realize that they don't need to give in to a predator's demands. There are concrete actions they can take to stop the harassment."
While cybercrimes such as sextortion are on the rise, Evans says many people who experience this type of harassment never tell anyone. A 2016 survey conducted by the University of New Hampshire's Crimes Against Children Research Center found that a third of the victims who responded to their survey didn't report the incidents because they were too embarrassed.
"I want victims of sextortion and other cybercrimes to know that they aren't alone and that speaking up can help protect themselves and others," Evans says. "Our company works with targets of Internet scams and local law agencies enforcement  to resolve these matters confidentially."
Terry M. Evans is a business and cybersecurity consultant with a professional career spanning over 20 years. Evans previously supervised a regional consumer frauds bureau for the Office of the NYS Attorney General, which was responsible for investigating and assisting to prosecute those engaged in fraudulent or illegal practices. He frequently assisted victims of cybercrime and worked to help prosecute cyber criminals. For more information, visit cybersleuthinvestigations.com.
Evans is available as an expert media source on topics including sextortion, revenge porn, cyberbullying, dating scams and other cybercrime topics. To arrange an interview, call 857-302-5245.
UNH survey: http://unh.edu/ccrc/pdf/Sextortion%20Report%20Final%20June%202016.pdf
Media Contact:
Terry M. Evans
857-302-5245
SOURCE Cybersleuth Investigations, Inc.
RELATED LINKS
http://www.cybersleuthinvestigations.com

Joshua, a native Phoenician, lives in the west Valley with his wife and two sons. He has a BA in Management and 24 years of experience in Information Technology. He's passionate in his career of combining healthcare and IT to help doctors provide the best possible healthcare to their patients. Joshua also has multiple publications for IT education, which are used in universities around the world. He is a true Arizona liberal, supporting both human rights, equality for all.