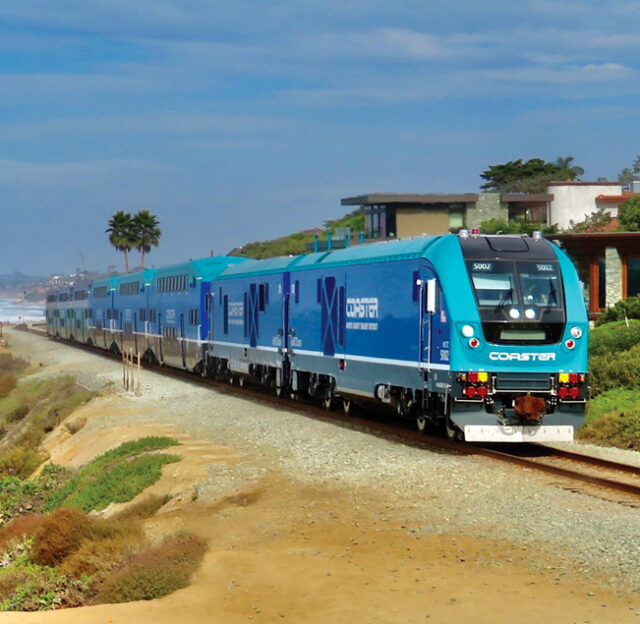 Oceanside, CA – The North County Transit District (NCTD) today issued a reminder to the public that trespassing on railroad tracks is dangerous and illegal. Rail trespassing results in accidents and fatalities that impact residents, visitors, rail employees, rail customers, and first responders. NCTD uses a combination of education, enforcement, and engineering to support risk reduction as it relates to trespasser events.
As part of NCTD's enforcement efforts, teams of San Diego County Sheriff's Deputies will be conducting focused trespasser mitigation enforcement along NCTD's railroad right-of-way. NCTD has requested the support of all the cities in its service area to help educate members of the community and visitors about the dangers of railroad trespassing and NCTD's enforcement measures.
An average of 12 lives are lost each year due to illegally crossing or walking on NCTD's railroad tracks. In addition to this tragic loss of life, trespasser incidents significantly impact the mental health of railroad employees and first responders and are disruptive to rail operations. The spring and summer seasons typically result in increased trespassing activity and incidents, particularly on the busy weekend days. The risk of incidents due to warmer seasons is further enhanced by the increased frequencies of COASTER service, making rail safety awareness even more vital this year.
"Crossing the railroad tracks is dangerous and illegal," said NCTD Executive Director Matthew O. Tucker. "Enforcement of trespassing laws is intended to deter unsafe and illegal crossings and increase public awareness about the dangers of crossing the tracks."
Enforcement by Sheriff's Deputies is intended to improve public safety and educate the community on the dangers of crossing the train tracks. Sheriff's Deputies patrol the train tracks on four-wheel vehicles and focus on areas that have experienced the most trespassing incidents. Sheriff's Deputies may issue warnings and citations, as appropriate. Citations include fines that could range from $50 to $400, plus court costs.
NCTD requests that the public support its efforts to save lives, reduce injuries, and support the mental health of railroad employees and first responders by only accessing legal and safe railroad crossings.
For more information on rail safety, please visit GoNCTD.com.
Source: NCTD
Rod Washington Writer, filmmaker, model railroader, dreamer, posting videos and articles about trains. Also, posting railfanning videos and updates about his own model railroad layout via his webpage, the rail project (coming soon).