New parts to be displayed on an all-new 2022 Frontier Sept. 24-26 in Flagstaff, Ariz.
FLAGSTAFF, Ariz. – Nissan will debut a line of all-new 2022 Frontier NISMO Off Road parts at the 2021 Overland Expo West Sept. 24-26 at Ft. Tuthill County Park in Flagstaff, Ariz.
The list of new parts includes NISMO Off Road 4-inch Lights, a NISMO Off Road Overland Bed Rack, NISMO Off Road Rooftop Tent and NISMO Off Road Performance Exhaust. The parts, some of which are available now (see parts list below for details), can be purchased through Nissan dealers, select NISMO retailers or via NISMOparts.nissanusa.com.
NISMO Off Road
Show-goers can check out the all-new 2022 Frontier with new NISMO Off Road parts at Nissan Booth Q8.
"The all-new 2022 Frontier provides adventurers with an authentic midsize truck built to thrive in off-road and overlanding environments," said Michael Soutter, vice president, Nissan Aftersales U.S. "The thousands of overlanding enthusiasts at Overland Expo West will see first-hand how these new NISMO Off Road parts can help elevate Frontier to an even higher level of style and capability – and we can't wait to see them on the trail soon."
A closer look at the new NISMO Off Road parts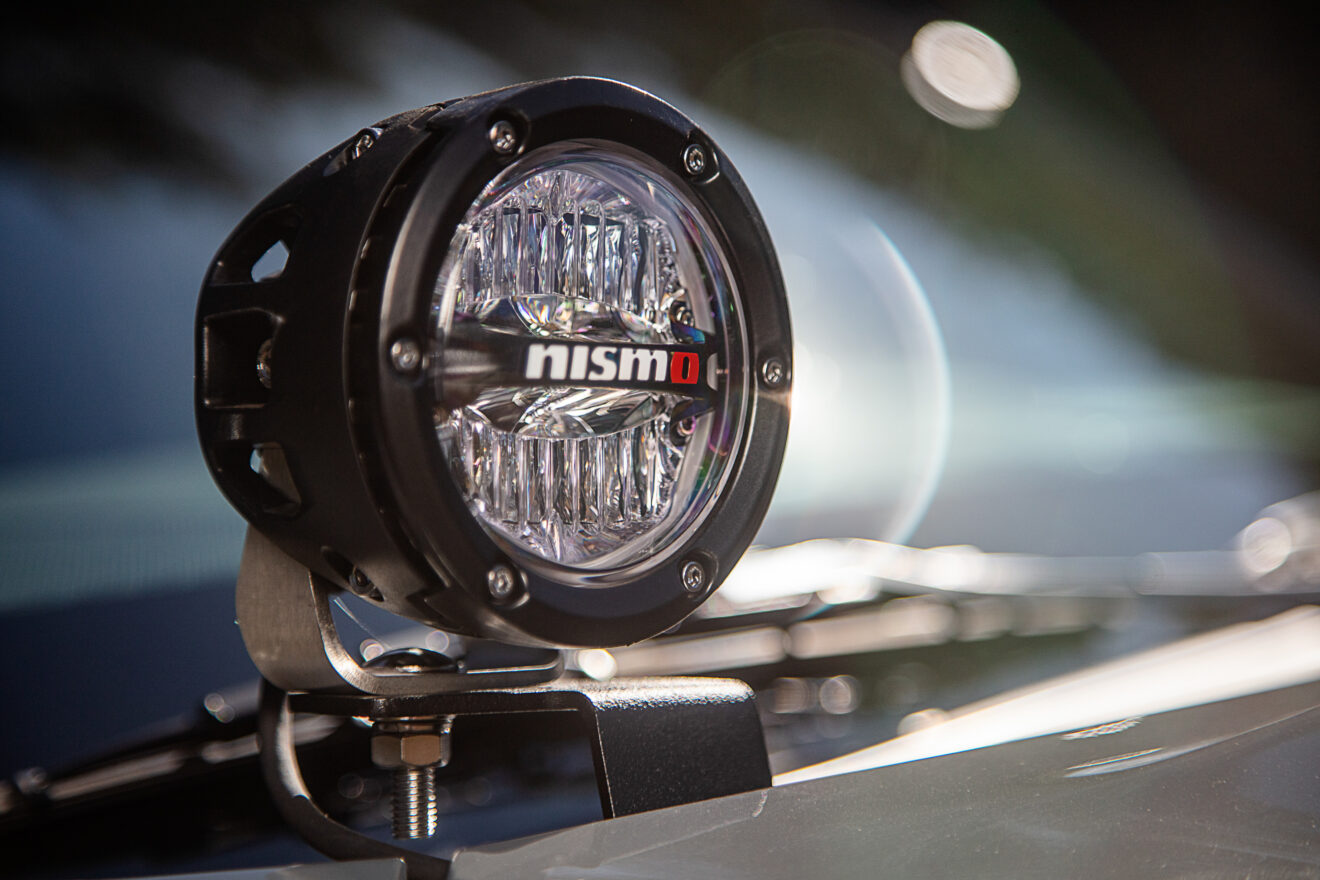 Driving beam pattern for optimal off-road illumination delivers an output of 3,060 lumens.
Dedicated wire to run white back-lighting without primary LEDs.
Constructed with robust, waterproof aluminum housings including pressure equalizing vents.
Two-amp current draw for minimal impact on vehicle electrical system.
Available early 2022 for any Nissan vehicle; specific mounts available for 2022 Frontier, as well as 2005-2021 Frontier, 2005-2015 Xterra, and 2005-2012 Pathfinder.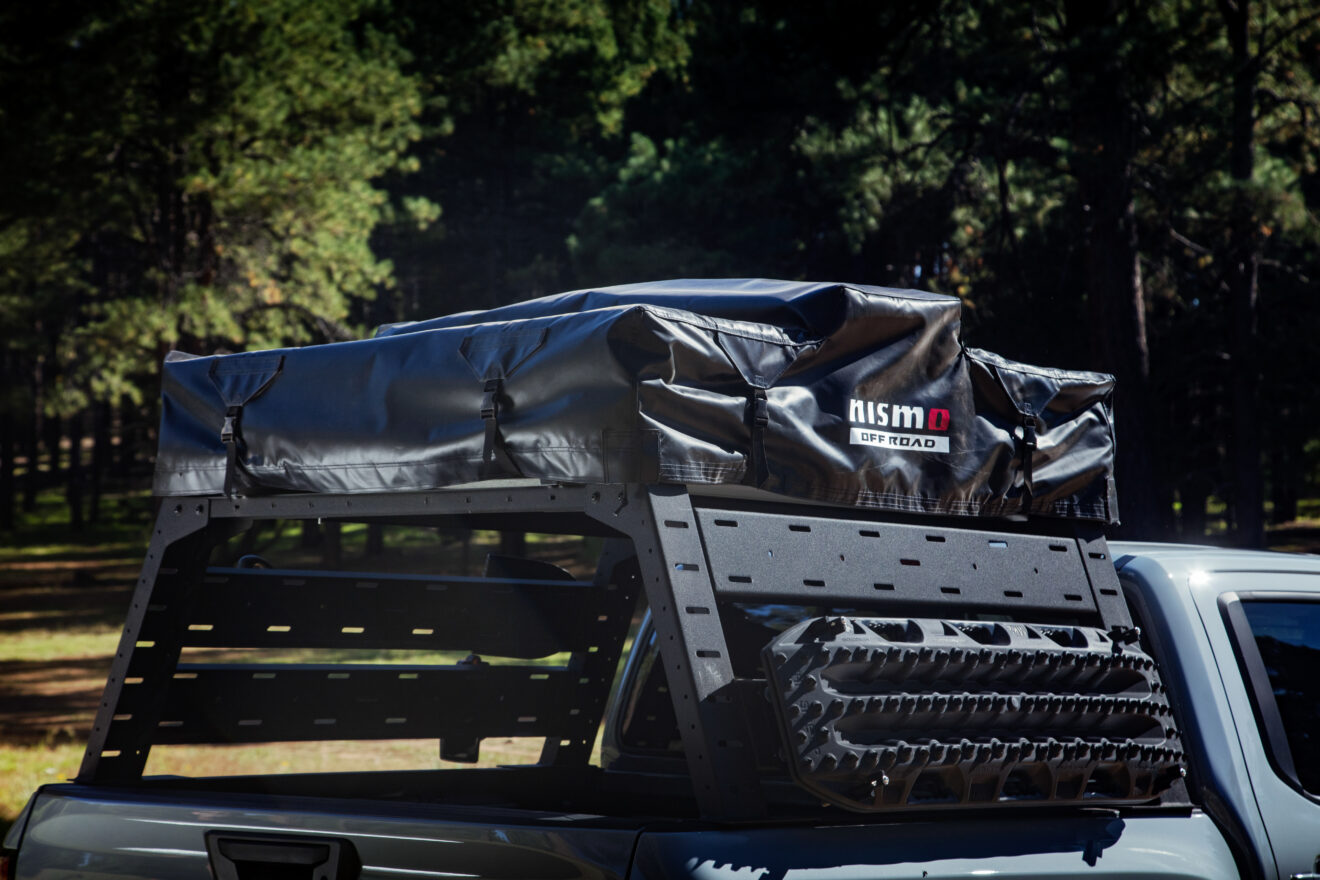 Overlanding rack available in both low and high versions (high pictured) to support multiple uses.
Constructed of powder-coated steel with a modular design to adapt to customer needs.
Easy attachment to Utili-Track® system or to bed top.
Current fitment (high version available now; low version available early 2022) for 2005-2022 Frontier.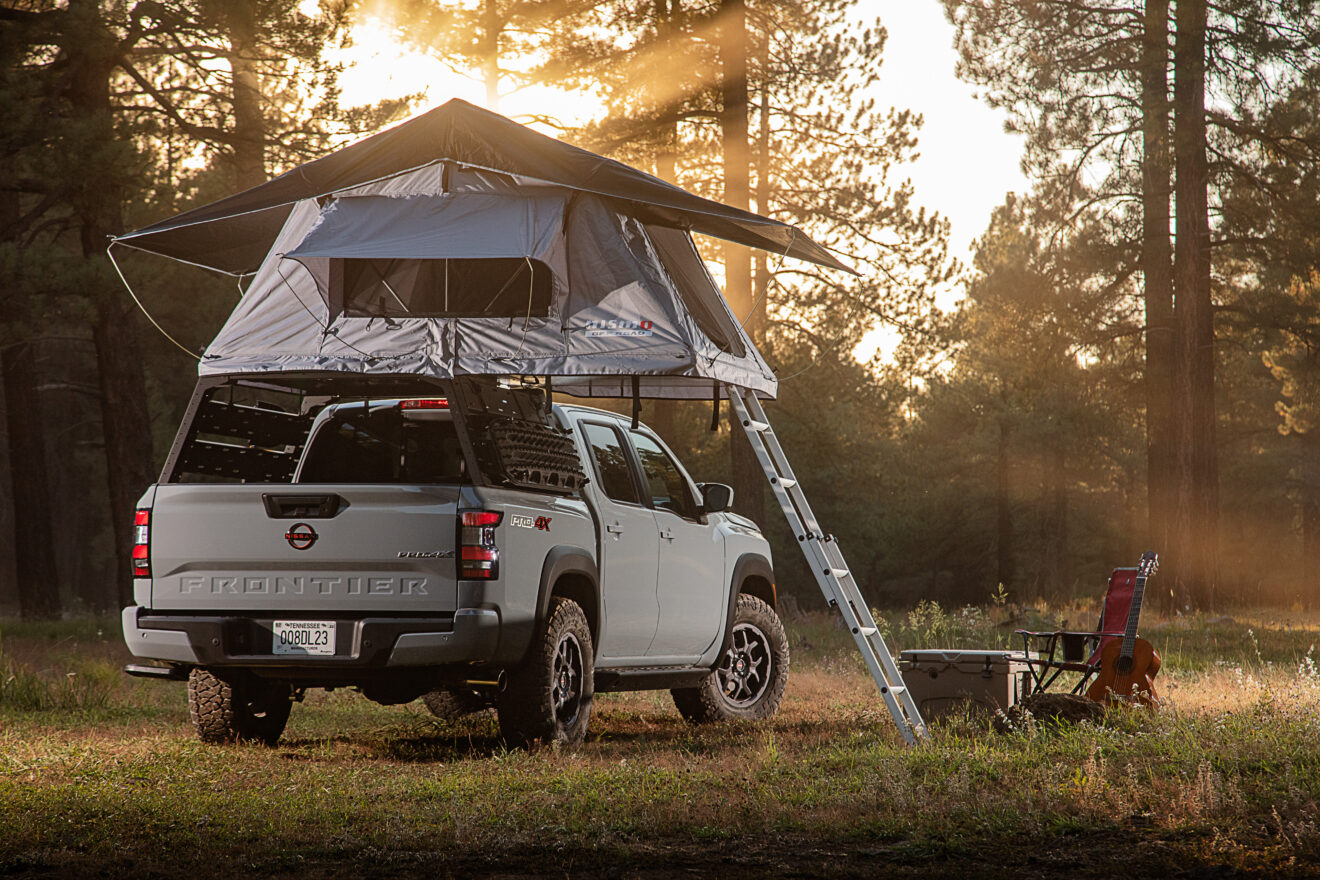 Designed for simple set-up and spacious, comfortable accommodations for two people.
Includes thick wall-to-wall mattress with washable cover and three windows for ventilation.
Constructed of durable, weather-resistant ripstop polyester canvas with mesh panels for ventilation and includes attached rainfly, travel cover and 6.9-foot adjustable aluminum ladder.
Simple attachment to NISMO Off Road Overland Bed Rack or other vehicle roof rack systems.
Dimensions: 7.85' length x 4.6' width and 4.2' center height.
Total weight: 132 lbs.; static weight capacity: 600 lbs.
Available early 2022; fits most vehicles with suitable roof rack or bed rack (check manufacturer's recommended load capacity).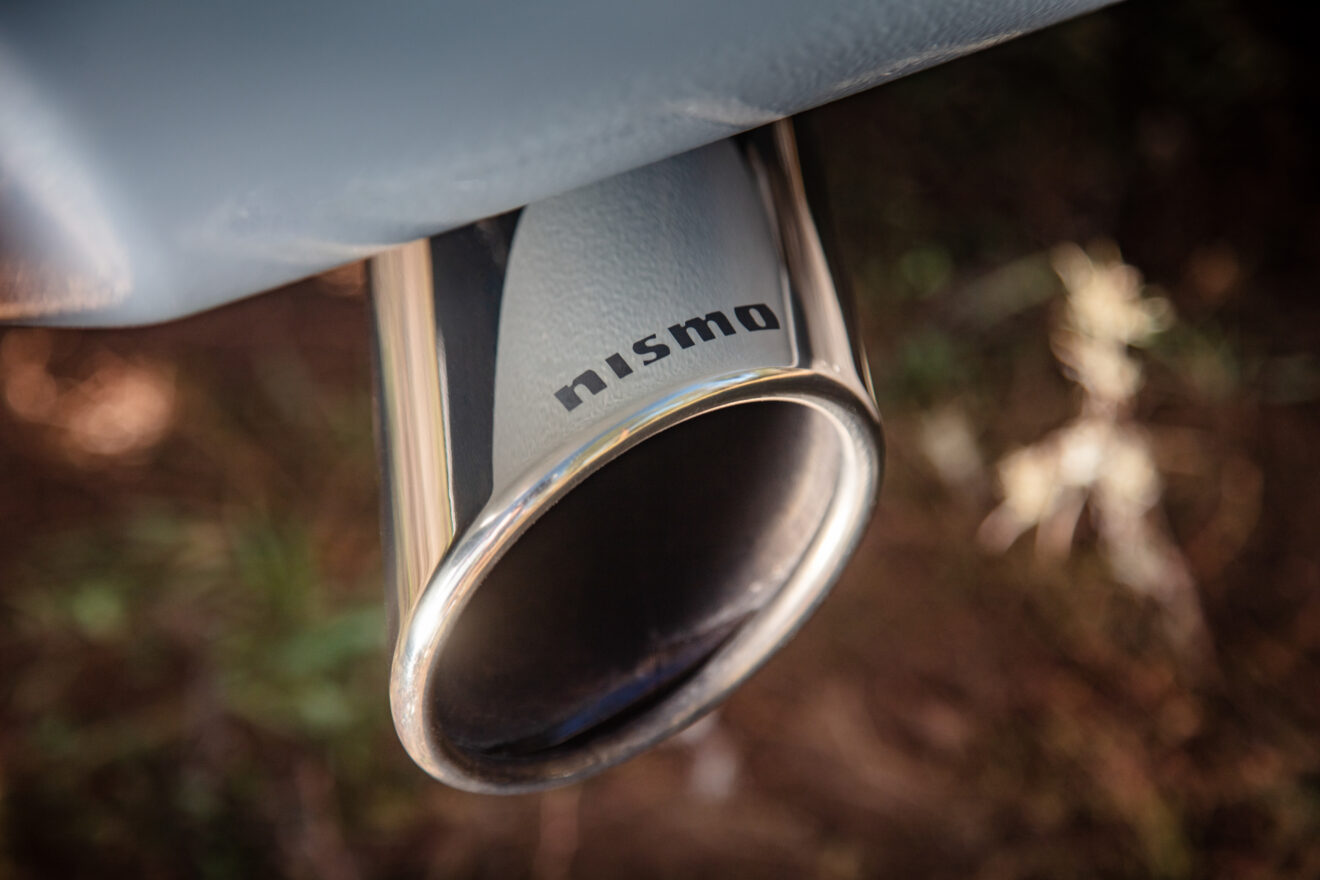 Constructed of high-quality polished stainless steel, NISMO cat-back exhaust systems deliver a sporty and deep sounding exhaust tone without excessive cabin noise or droning.
Direct bolt-on application using factory mounting hanger locations – no modifications required.
Features polished exhaust tip with laser-etched NISMO logo.
Available now for 2005-2020 Frontier (2021-2022 Frontier application available early 2022), 2005-2015 Xterra, 2016-2021 TITAN, 2016-2021 TITAN XD.
NISMO Off Road parts that were revealed in 2020 also remain available, including a NISMO Off Road Suspension Kit, NISMO Off Road Bumper, NISMO Off Road Lighting and NISMO Off Road AXIS Wheels. For additional information, visit NISMOparts.nissanusa.com.
For more information about our products, services and commitment to sustainable mobility, visit nissanusa.com. You can also follow us on Facebook, Instagram, Twitter and LinkedIn and see all our latest videos on YouTube.
The All New 2022 Nissan Frontier Makes Debut!
Rod is a blogger, writer, filmmaker, photographer, daydreamer who likes to cook. Rod produces and directs the web series, CUPIC: Diary of an Investigator. He is also the editor, producer and administrator of STM Daily News, a part of the TNC Network.