Before its global debut at the 2018 New York International Auto Show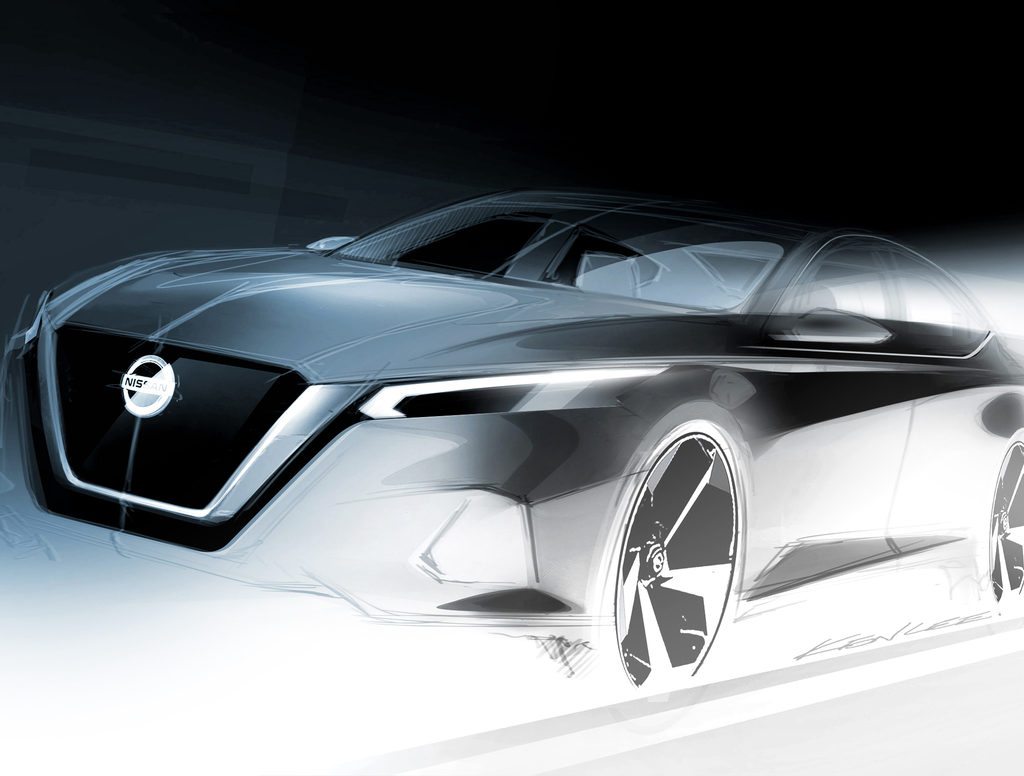 NEW YORK – The all-new sixth generation of the Altima will make its world debut at the 2018 New York International Auto Show (NYIAS) on March 28.
This official exterior sketch reveals an expressive, sophisticated all-new Altima and hints at the future of Nissan's sedan design language.
This year's auto show is open to the public March 30 – April 8.
For more information on the complete Nissan vehicle lineup and available advanced safety, security and driver assistance technologies, please visit www.nissannews.com.
About Nissan North America
In North America, Nissan's operations include automotive styling, engineering, consumer and corporate financing, sales and marketing, distribution and manufacturing. Nissan is dedicated to improving the environment under the Nissan Green Program and has been recognized annually by the U.S. Environmental Protection Agency as an ENERGY STAR® Partner of the Year since 2010. More information on Nissan in North America and the complete line of Nissan and INFINITI vehicles can be found online at www.nissanusa.com and www.infinitiusa.com, or visit the U.S. media sites nissannews.com and infinitinews.com.
Joshua, a native Phoenician, lives in the west Valley with his wife and two sons. He has a BA in Management and 24 years of experience in Information Technology. He's passionate in his career of combining healthcare and IT to help doctors provide the best possible healthcare to their patients. Joshua also has multiple publications for IT education, which are used in universities around the world. He is a true Arizona liberal, supporting both human rights, equality for all.