(Los Angeles, CA) – September 28, 2020. Multi award-winning short film, The Gesture and the Word written and directed by rising filmmaker Helen Alexis Yonov, competes for Best Narrative Short at the prestigious Oscar® qualifying festival, the LA Shorts International Film Festival. If it wins, it becomes eligible for an Oscar® nomination. The screening is scheduled on October 6, 2020 on the Comedy Program 3 @ www.LAShortsFest.com. This is the short's Los Angeles Premiere.
TRAILER: https://vimeo.com/422256934
TEASER: https://vimeo.com/403168169
The Gesture and the Word tells the story of Gilbert, a lonely postman who secretly recreates postcards for a woman on his mail delivery route when her boyfriend's homemade postcards stop arriving from his travels around the world. With the help of his friend Mr. Rostalle, a blind widower and retired literary professor, Gilbert learns to open himself up to the prospect of love, and in the process of trying to bring someone else's happiness, he discovers it for himself.
Film reviewer Michael Haberfelner of SearchMyTrash.com qualifies the short as "a joy to watch" and that it "is quite simply a sweet movie, one that actually lives from small gestures rather than big words."
The Gesture and the Word has now successfully started its second phase of marketing and curation in the world of film festivals. So far, the uplifting short has collected the following accolades:
Best Short Film | U.K. Motion Picture Festival
Best Female Director | Montreal International Independent Film Festival
Best Art Director & Best Cinematography | British Film Festival
Best Costumes | Prague International Film Festival
Upcoming screenings at some highlighted festivals include:
L.A. Lift Off Film Festival: Nominee best international short film
Hudson NY Shorts: Nominee audience choice award
Global Nonviolent Film Festival: Official competition
Imagine This Women's International Film Festival: Official competition
Raleigh Film & Art Festival: Screening in competition
L.A. FEMME International Film Festival: Official selection
Show Low Film Festival: Official selection
Many more to come…
"With the film festivals going virtual, I must not feel as if I have lost something because things have changed. I must seek ways to spread awareness of my work. It doesn't behoove you to mourn the loss of attending physical film festivals. As they alter their platform, be on top of it and change with them. As technology changes, find a way to use it to your advantage," says director Helen Alexis Yonov.
The Gesture and the Word is a Burden & Light production. Written and directed by Helen Alexis Yonov. Produced by Andrea Fellers. Producer: Helen Alexis Yonov. Executive Producer: Gail Yonov Root. Associate Producer: Mattia Ferrante. Cinematographer: Matthew T. Rodgers. Production Design: Anna Loesby. Costumes: Matthew Peridis. Music by: Craig Richey. The closing song 'Till the End' is by the band Parker Lane, which is the musical creation of Grammy award-winning American musician, recording artist, and producer, Printz Board. The film stars James Michael Tyler as Gilbert, Paul Dooley as Mr. Rostalle, Nicole LaLiberté as Eloïse, Roxane Mesquida as Aurore, and Andrew Creer as Eric.
About the director:
Helen Alexis Yonov is a Latvian-American filmmaker based in Los Angeles. She is the fourth generation of her family to live and work in Hollywood. However, she was born in Newport, Rhode Island and, through her father's Naval career, she grew up in Kuala Lumpur, Malaysia (1984-86) and Moscow, USSR/Russia (1990-92). Her experiences living and traveling overseas created an appreciation for different cultures and foreign cinema, which influenced her decision to live in Paris, France from 2011-18. After attending Emerson College in Boston, Helen Alexis moved to Los Angeles in 2002 where she began working as a set P.A.. In 2008, she wrote and directed the award-winning short film, THE WEIGHT OF IT. While living in Paris, she worked on several screenplays, one of which she is writing as a novel, as well as directed commercials. It was during her time in Paris that she found the inspiration to write her award-winning short film, THE GESTURE AND THE WORD, which she directed upon her return to Los Angeles. She is now developing a feature version of the film. In addition, she has another feature film, THE TIME OF THE WOLVES, in development, which is thematically inspired by her experience during the 2015 attacks in Paris.
For more information on The Gesture and the Word, please visit the following links:
Official Movie Website: www.GestureFilm.com
IMDb: www.imdb.com/title/tt10150238/?ref_=fn_al_tt_1
Facebook: www.facebook.com/GestureFilm
Instagram: www.instagram.com/GestureFilm
Hashtag: #GestureFilm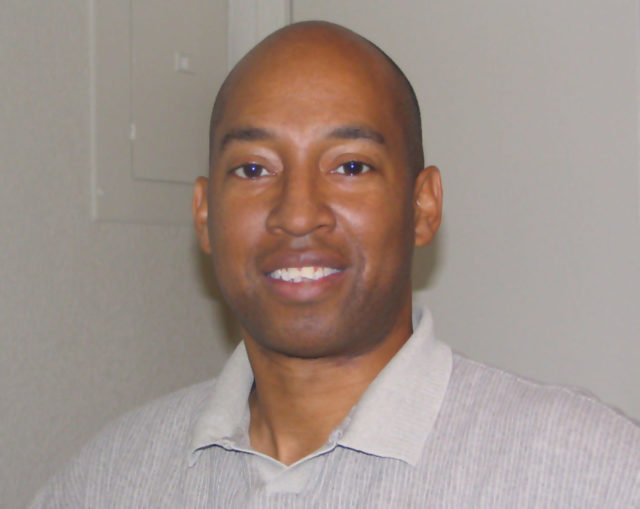 Rod Washington:  Rod is a blogger, writer, filmmaker, photographer, daydreamer who likes to cook. Rod produces and directs the web series, CUPIC: Diary of an Investigator. He also produces news and documentary video projects. Check out his podcast StoriesThisMoment at https://m3e.d71.myftpupload.com/stm-tncn-podcasts/