[KGVID]https://videos.files.wordpress.com/w5gFpDfR/hugh-hefner-june-2017-with-vo-no-music_hd.mp4[/KGVID]

BEVERLY HILLS, Calif., Sept. 27, 2017 /PRNewswire/ — Hugh M. Hefner, the American icon who in 1953 introduced the world to Playboy magazine and built the company into one of the most recognizable American global brands in history, peacefully passed away today from natural causes at his home, The Playboy Mansion, surrounded by loved ones.  He was 91 years old.
Starting from his kitchen table 64 years ago, Mr. Hefner's uncompromising vision drove the creation of not just the iconic and groundbreaking magazine, but what has become one of the world's most enduring and recognizable brands.  In the process, Playboy became the largest-selling and most influential men's magazine in the world, spawning a number of successful global businesses. To this day, the magazine is published in more than 20 countries around the world and products featuring the company's trademarks drive more than $1 billion in sales annually.
"My father lived an exceptional and impactful life as a media and cultural pioneer and a leading voice behind some of the most significant social and cultural movements of our time in advocating free speech, civil rights and sexual freedom. He defined a lifestyle and ethos that lie at the heart of the Playboy brand, one of the most recognizable and enduring in history. He will be greatly missed by many, including his wife Crystal, my sister Christie and my brothers David and Marston and all of us at Playboy Enterprises," said Cooper Hefner, Chief Creative Officer of Playboy Enterprises.
After serving in the Army, attending college and working for number of years in the magazine publishing industry, Mr. Hefner became convinced that there was a market for an upscale men's magazine.  By putting up his furniture as collateral for a loan and borrowing the rest from family and friends, Mr. Hefner published the very first issue of Playboy in December of 1953.  The magazine was an instant sensation.
From the very start, Playboy was about more than just the beautiful women featured in its pages. Mr. Hefner took a progressive approach not only to sexuality and humor, but also to literature, politics and culture. Within its pages, Playboy published fiction by such writers as Ray Bradbury, Charles Beaumont, John Updike, Ian Fleming, Joseph Heller, Gabriel Garcia Marquez, Margaret Atwood, Jack Kerouac and Kurt Vonnegut.
The now standard-setting "Playboy Interview" debuted in 1962 when frequent contributor Alex Haleyinterviewed jazz legend Miles Davis. Mr. Haley's Playboy interviews, which are still important reads for cultural historians, also included Malcolm X (1963), Martin Luther King (1965), and perhaps most famously, George Lincoln Rockwell (1966), the founder of the American Nazi Party.
As the host of a television series, "Playboy's Penthouse," Mr. Hefner paved the way as the first televised program to feature mixed groups of African American and white performers and audience members together. He also fought against the racist Jim Crow laws in the South by integrating Playboy Clubs in Miami and New Orleans.
When the U.S. Post Office refused to deliver Playboy to subscribers through the mail, he fought all the way to the Supreme Court, winning a landmark decision which was widely considered a victory for free speech.  He fought the country's archaic "sodomy laws," firmly believing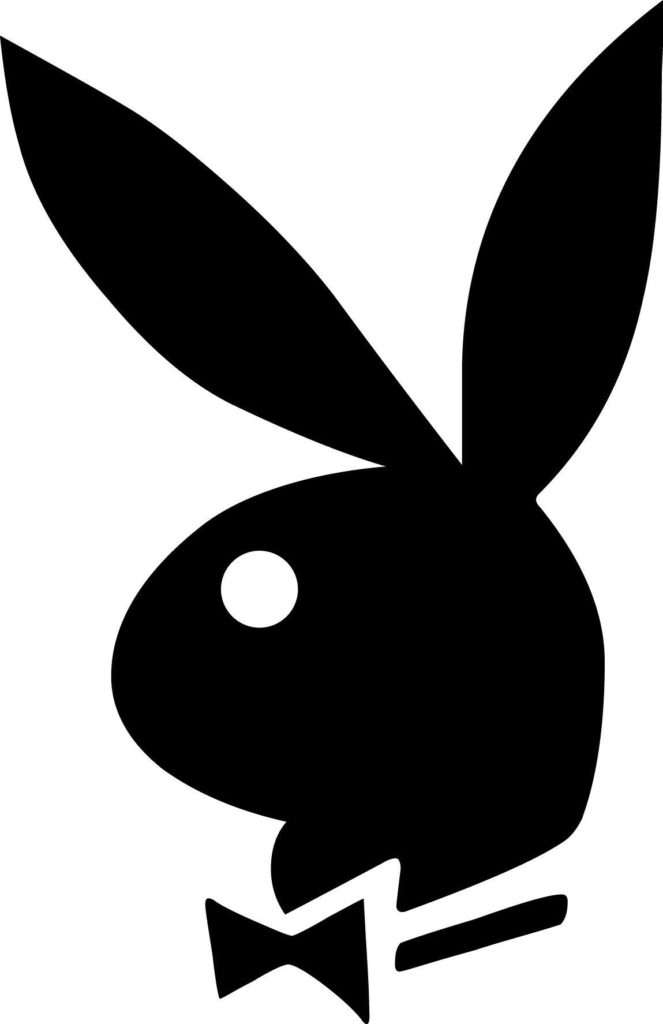 that the government had no place in American bedrooms. His work in this area has been recognized as influential by historians of the gay rights movement.
In 1980, Mr. Hefner championed the reconstruction of the Hollywood sign and was honored with a star on the Hollywood Walk of Fame for his efforts. In the shadow of the sign that he helped to preserve, Mr. Hefner stages the annual Playboy Jazz Festival at the Hollywood Bowl, an event which is in its 39thyear.
This year, a 10-episode docudrama series on Mr. Hefner's life, entitled American Playboy, appeared on Amazon.
Mr. Hefner is a recipient of numerous accolades and awards for his contributions to society and the publishing industry, including:
Received the 1996 International Publishing Award from the International Press Directory in

London

and was inducted into the Hall of Fame of the American Society of Magazine Editors at its 1998 ceremonies in

New York

.
In

September 2001

, inducted into the New York Friars Club as an honorary Friar on the occasion of his gala Roast in

New York City

, an evening of uninhibited comedy subsequently aired nationwide on the Comedy Central network.
In January of 2002, received the

Henry Johnson Fisher

Award, the highest honor of the Magazine Publishers of America.
In

March 2002

, inducted as an honorary member of the Harvard Lampoon, which named him "Harvard Lampoon's Best Life-Form In The History Of The Universe."
In 2008, honored by Spike TV with their Guy's Choice "

Alpha Male

" lifetime achievement award.
In 2010, received both the Award of Honor and the First Amendment Award from the prestigious PEN Center

USA

organization.
In 2011, honored by with their "Mr. Wonderful" award for a lifetime of philanthropy and that same year he received the Lifetime Achievement Award by the Los Angeles Press Club.
In 2012, received the "Treasures of Los Angeles Award" from Central City Association of

Los Angeles

and was also honored with "The Distinguished Service Award" by the

Hollywood

Chamber of Commerce.
A two-time Guinness Book of World Records holder for being the longest running editor of a magazine and for having the largest scrapbook collection, which currently consists of more than 2900 volumes.
Today, through its websites, its storied U.S. magazine and 20+ licensed international editions, Playboy reaches more people than ever before in its 64 year history.
Hugh M Hefner is survived by his wife Crystal, four grown children, Christie, who served as CEO of Playboy Enterprise for more than 20 years, David, Marston and Cooper, who currently serves as Chief Creative Officer at the company.
Information regarding memorial services is not available at this time.
Rod is a blogger, writer, filmmaker, photographer, daydreamer who likes to cook. Rod produces and directs the web series, CUPIC: Diary of an Investigator. He is also the editor, producer and administrator of STM Daily News, a part of the TNC Network.