Increased Participation Benefits California Children, Communities + Agriculture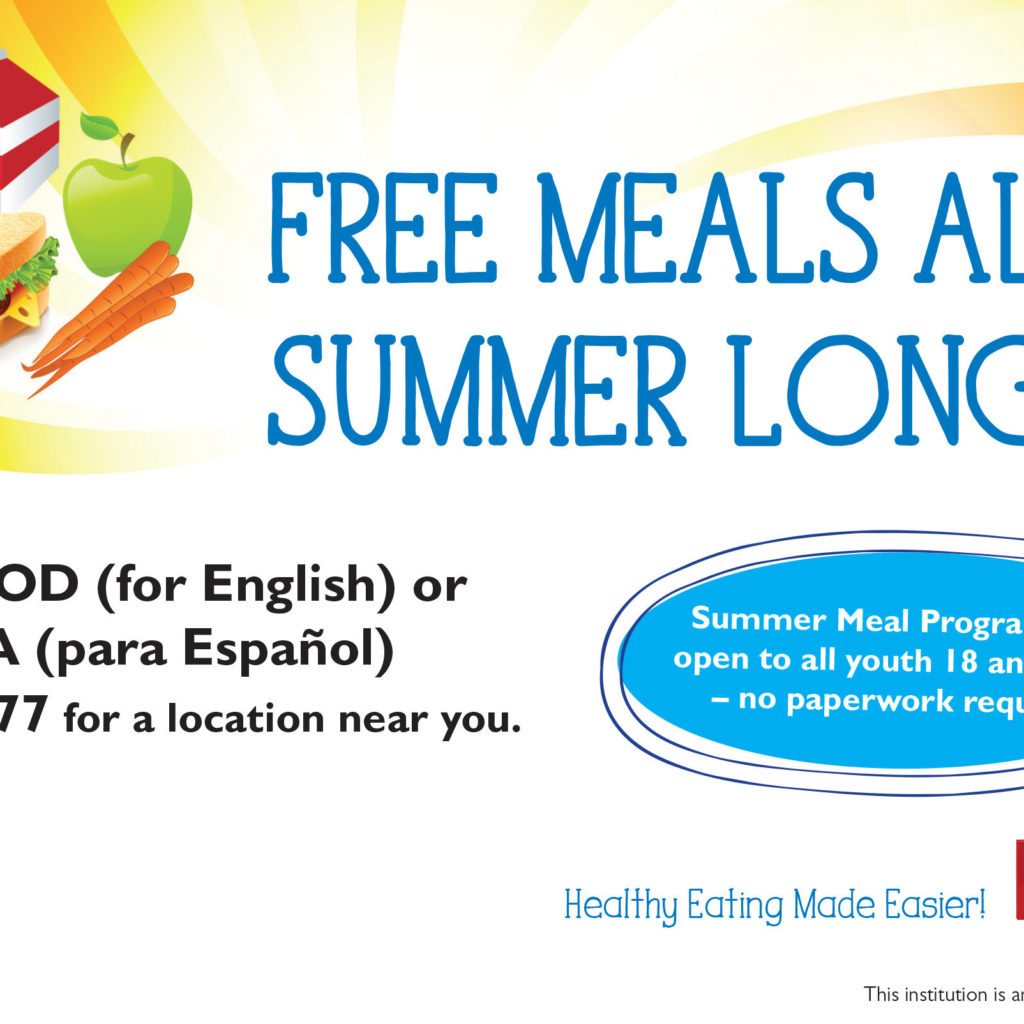 SACRAMENTO, Calif., June 5, 2017 /PRNewswire-USNewswire/ — Nearly 2 million of California's low-income students have missed out on free, balanced meals from the U.S. Department of Agriculture's Summer Food Service Program, putting health and academic achievement at risk and leaving millions of federally allocated dollars on the table. Through promotional efforts with state and local partners, Dairy Council of California is raising awareness and building support for summer meals in honor of National Dairy Month in June.
"So many of the foods featured in the summer meals program — milk, fruits, vegetables, grains and protein — are grown and produced right here in California, so encouraging participation in the program means a better future for our children," said Karen Ross, secretary of the California Department of Agriculture. "There's no better time than summer to enjoy California agriculture, and the summer meals program is a great way to keep California's children growing. Let's remember that growing healthy kids helps grow healthy communities!'
USDA's Summer Food Service Program is administered locally by the California Department of Education. Honing in on the benefits to the 6.2 million students in the public school system, State Superintendent of Public Instruction Tom Torlakson said, "This is a terrific program, and I strongly encourage all California public school students and their families to learn more about the summer meal programs in their communities. As a former teacher and cross country coach, I know that students who eat nutritious meals and get their exercise will do better in class."
Summer meals are open to all children 18 and under regardless of their school choice and no enrollment paperwork, identification or income verification is required. To find a summer meals location, choose from these three options: text FOOD (or COMIDA for Spanish) to 877-877, dial 2-1-1 for city directories or visit http://bit.ly/CASummerMeals. These resources are updated weekly, so check back often to find new locations.
"The well-being of our youth is a shared priority among city, county, school and community leaders, and when school is out, collaboration between agencies is crucial," said Patrice Chamberlain, Director of the California Summer Meal Coalition at the Institute for Local Government. "Summer meal programs generate effective partnerships that ensure kids return to school in the fall healthy and ready to learn and help build connected, thriving communities. Everybody wins."
In a partnership with United Way, California Capital Region and the Sacramento Summer Meal Collaborative, Dairy Council of California helped develop nutrition education materials and marketing resources that can be used statewide. Summer meal sites can boost participation by offering free enrichment activities like reading and literacy programs, nutrition education and physical activity options. Activity ideas and promotional materials are available free online in the Sacramento Summer Lunchbox resource kit at http://www.SacSummerLunchbox.org.
Summer meals follow strict nutrition guidelines similar to the National School Lunch Program. Each breakfast and lunch includes milk, fruits or vegetables, and grains. Because summer meal locations may not be within travel distance for some children, Dairy Council of California is also promoting the Great American Milk Drive, a national donation program that provides area food banks with coupons for gallons of milk. Find more information at http://www.MilkLife.com/Give.
"Good nutrition and academic achievement are intrinsically linked, so it's imperative that we encourage more children to participate in food programs that provide balanced meals, including milk, over the summer months," said Tammy Anderson-Wise, CEO of Dairy Council of California. "In addition to the organizations listed above, Dairy Council of California is pleased to partner with California Milk Advisory Board, Fuel Up to Play 60 and the California Milk Processor Advisory Board to promote summer meals as part of our June is Dairy Month celebrations."
Note to Media About Kickoff Events: Dairy Council of California is coordinating three summer meals program kickoff events in Santa Clara, Hesperia and Sacramento between May and July. For more information, photos and promotional materials, please contact Sara Floor, Dairy Council of California communications manager, at 916.263.3560 or [email protected].
About Dairy Council of California
For nearly a century, Dairy Council of California has partnered with educators, health professionals and communities to elevate the health of children and parents through the pursuit of lifelong healthy eating habits. Funded by California's dairy farm families and local milk processors, Dairy Council of California's science-based nutrition education resources, Mobile Dairy Classroom assemblies, training programs and online tools reach millions in California and throughout the United States. Learn more at HealthyEating.org.
On the Net:
Dairy Council of California: HealthyEating.org/
California Department of Education Summer Meal Map: http://bit.ly/CASummerMeals17
Sacramento Summer Lunchbox: http://www.SacSummerLunchbox.org
Great American Milk Drive: http://www.MilkLife.com/Give
Media Contact:
Sara Floor, Dairy Council of California
916.263.3560
[email protected]
SOURCE Dairy Council of California
RELATED LINKS
http://www.HealthyEating.org
Rod is a blogger, writer, filmmaker, photographer, daydreamer who likes to cook. Rod produces and directs the web series, CUPIC: Diary of an Investigator. He is also the editor, producer and administrator of STM Daily News, a part of the TNC Network.