Allison Torneros, Known Best in the Art World as Hueman, Presents 'Homebody' at the Ciel Creative Space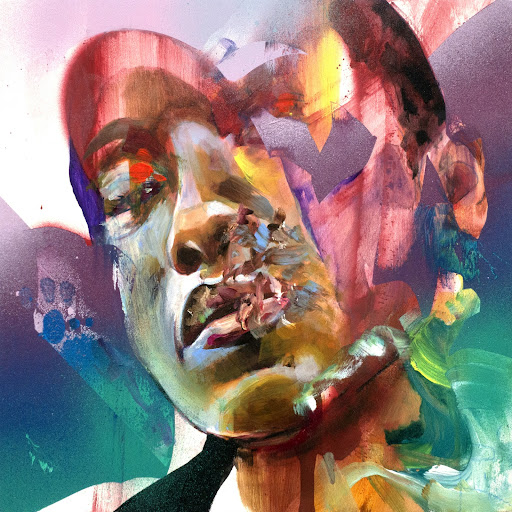 Berkeley, CA (January 24, 2021) – Internationally acclaimed multidisciplinary artist Hueman is once again proving her versatility with the world premiere of 'Homebody,' an immersive art installation at Ciel Creative Space in Berkeley, CA. Spanning over 20,000 square feet, Hueman has transformed the space with large scale pieces, allowing viewers to engage with her breathtaking art like never before. This event is homegrown and self-funded in community partnership with Ciel Creative Space, Endeavors Oakland, and Mirus Gallery.
As society works to return to normal, in some instances creating a new normal, the collective experience in isolation becomes something to reflect upon. The past two years have affected the way people look at themselves and each other, existing together, apart. Hueman encourages visitors to look inward as 'Homebody' explores identity in the context of an unprecedented moment in time.
This exhibition sits at the intersection of art and technology, highlighting original murals, portraits, and sculptures through state-of-the-art projection mapping and augmented reality. With Hueman's signature blend of "etherealism" projected across massive white walls, audiences can submerge themselves in colorful mash-ups of the abstract and figurative. This 360-degree experience is enhanced by original, immersive-audio and magnificent lighting to bring your consciousness into a new dimension.
This installation is made by and for the community. Hosted in Hueman's own home, the East Bay, this is a step towards healing the community through the arts. With a host of special programming including  community pop-ups with live musical performances, art classes, dedicated youth field trips, and a partnership with Hack the Hood to support local access to art and technology, this experience is not just for self-proclaimed art fans, but truly the greater good. All vendors helping with this project are local or a small business, showing the positive impact this installation has on the community, and furthering the message of reflection and improvement. Uniquely and impressively, this event is self-funded and completely homegrown, born out of Hueman's unwavering commitment to seeing her vision to completion. 
This is a ticketed event. Please visit: https://www.tickettailor.com/events/cielcreativespace/554447#
Visit: https://www.huemanhomebody.com
About Hueman
Allison Torneros, known in the art world as "Hueman", is a multidisciplinary artist based in Oakland, CA. Her distinctly gauzy art style is what she likes to call "etherealism", a blend of ethereal realism. Whether she is creating delicate visions on canvas, or crushing massive walls with a spray can, she often draws on the human condition to create colorful mash-ups of the abstract and figurative. Hueman's unique freestyle process involves creating tightly refined compositions from a spontaneous beginning of paint splashes, drips, and sprays, and her layered works can be seen on public streets and in galleries worldwide. She balances her time between gallery exhibitions and public mural work while also collaborating with some of the world's top brands that include Adobe, Lyft, Nike, Forever 21, Google, L'Oreal, Sony Music, and many more. Her work has found homes in the collections of Ava Duvernay, Usher, P!nk, and Swizz Beats.
Source: HIJINX
https://tnc.network/entertainment/
Rod is a blogger, writer, filmmaker, photographer, daydreamer who likes to cook. Rod produces and directs the web series, CUPIC: Diary of an Investigator. He is also the editor, producer and administrator of STM Daily News, a part of the TNC Network.