Recent release "For Children; Three Stories from Nature" from Covenant Books author Joseph Clay Holmes is a delightful children's book where kids can broaden their imagination, relate real-life events, and learn and instill values from the stories.
NEW YORK, April 30, 2021 (Newswire.com) – Joseph Clay Holmes, a countryman, a nature-lover who enjoys doing outdoor activities with family, and father of three, has completed his new book, "For Children; Three Stories from Nature": a wonderful read that allows children to associate lessons from the stories into their lives.
Joseph writes, "I have two sons and a daughter, when they were very young, they came to me one evening and said they would like a bedtime story. As they were putting on their jammies, getting ready for bed, I was thinking of something to relate as a story. When we settled down, I told them a story. It seemed to satisfy. And so off to bed they went.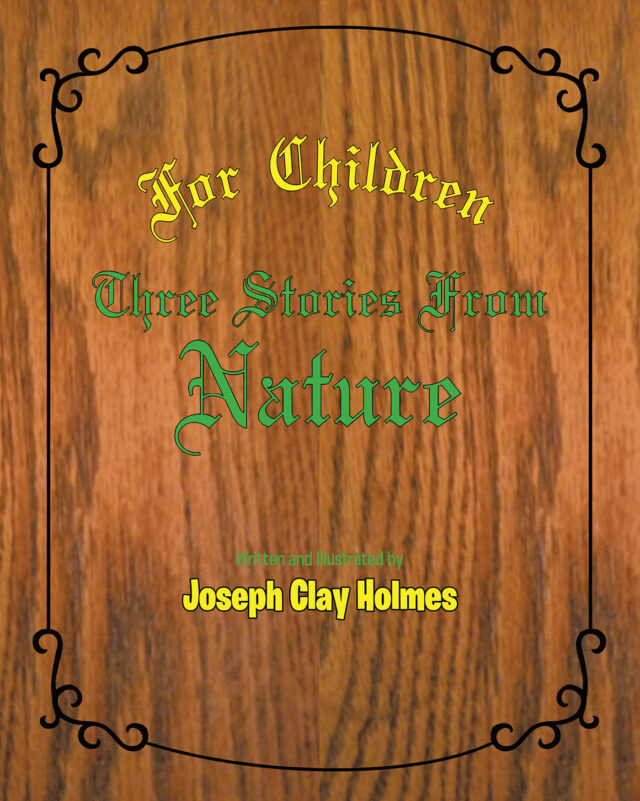 An evening or two went by, and again they told me they would like another story. I had had time to think of one and had it ready. A third evening came along wanting a third story, and it was given. After that, they would come and ask for one of the three stories to be repeated.
My children are grown now. Two of the three are married and starting families of their own. When the first couple was expecting their first child, my son who is not married asked me if I could write down the bedtime stories, they were told into bedtime stories that could be read to children and grandchildren. And so, a homemade book was put together, and one thing led to another, leading up to For Children: Three Stories from Nature."
Published by Covenant Books of Murrells Inlet, South Carolina, Joseph Clay Holmes' new book is a fun collection of bedtime stories with engaging plots and moral values, helping children strengthen their relationship between nature, people, and God.
Readers can purchase "For Children; Three Stories from Nature" at bookstores everywhere, or online at the Apple iTunes store, Amazon, or Barnes & Noble.
Covenant Books is an international Christian owned and operated publishing house based in Murrells Inlet, South Carolina. Covenant Books specializes in all genres of work which appeal to the Christian market.
NASA Selects Proposals to Further Study the Fundamental Nature of Space
https://tnc.network/entertainment/
Rod is a blogger, writer, filmmaker, photographer, daydreamer who likes to cook. Rod produces and directs the web series, CUPIC: Diary of an Investigator. He is also the editor, producer and administrator of STM Daily News, a part of the TNC Network.