By Allura Joy
Many people, especially women, have insecurity issues when it comes to being naked in front of their partner. They may hide certain body parts under towels, blankets and clothing rather than proudly strutting their stuff in the buff. Women are their own worst critic, as they tend to focus on self-perceived flaws and compare themselves to others. Lack of self-confidence with your body can be like a set of shackles holding you back from enjoying true freedom in many aspects of your life.
Most Americans have very shallow judgments and fears about nakedness in our modern society. They cover up the truth and beauty of nature's diversity, repressing our freedom of self-expression unless a specific criteria of imposed perfection is met. Our culture has an overwhelming paranoia about fat, which is quite ironic when over 35% of Americans are considered obese. In addition to the health concerns surrounding this disturbing statistic, many people suffer emotionally with feelings of shame, self-loathing and embarrassment. This is the direct result of a judgmental and punishing culture. Men are rewarded for their bottom line and women for their visual appeal.
Our society is driven by an unrealistic ideal of physical beauty. While over 60 percent of American women are a size 12 or larger, we are bombarded by media images of size 0s, fueling an epidemic of insecurity and self-doubt. From an early age, we are impressed with visuals of ridiculously skinny Barbie dolls, brawny animated heroes and desirable beauties on television and in movies. It is speculated that if Barbie were human, she would be so thin that she would not be able to menstruate – because she would not have the body fat percentage necessary to do so. This distorted image of perfection is not only unrealistic, but extremely unhealthy, emotionally and physically.
Many women accept the opinions and judgments of others too quickly, which undermines self-esteem and personal power. Women who feel good about their bodies generally feel good about themselves. When a woman feels good naked, it shows, even when fully-clothed. She has a natural attraction that comes through in the way she moves or talks or laughs. Her confidence isn't rooted in her clothing size or facial features but in her attitude – fun, delightful, free. A woman who feels good naked is a woman who has discovered her own definition of beauty. She knows that it is ultimately about personal attitude and the ability to tap into her own source of self-love without depending on affirmation from others.
Developing a positive attitude about nakedness comes from a sense of the wholeness and naturalness of life. It involves a holistic change in the way you relate to yourself and the world. It is about knowing and accepting yourself at your core and the amazing confidence that comes with being at home in your own skin. Being comfortable naked is the ultimate expression of self-confidence. When you are okay with being nude, you can take yourself anywhere in the outside world.
When you are used to being naked by yourself around the house, you are more likely to be relaxed and secure around your partner, or even around others at a nude beach or naturalist camp. There is nothing more liberating than to be completely nude in a social situation where there is no sexual tension or judgment. It is natural, pure and tremendously therapeutic to feel absolutely no inhibitions while being totally exposed.
Last weekend I had the opportunity to camp near a natural hot springs with some friends where clothing is optional. The idea was a bit intimidating at first but when I arrived and saw how relaxed and comfortable everyone was in their nakedness, I felt no reserve to shed my clothing. It is also a process of shedding the ego, as there was no attachment to how I looked, or how anyone else looked. It was more about how we felt, which was wonderfully exhilarated and uninhibited. I also felt a deep connection with all the elements from the fantastically hot water bubbling up from the earth, to the moss-covered rocks, the brisk evening breeze, and the mesmerizing camp fire. Perhaps the best part is to completely cover your body with soft mineral-rich mud, which exfoliates and tightens the skin as it dries.
After just two days of frolicking in the natural hot springs, feeling especially comfortable with my pure, raw self has significantly affected my attitude about nakedness. The experience was not only physically rejuvenating, but it was soulfully stimulating and enlivening. Since then, I've embodied that glorious energy into my everyday life – feeling more vibrant, passionate and inspired, as well as being much more comfortable with my body.
When we are at ease with our bodies, we are more likely to be more secure in our sexuality. We can joyfully express our sensual nature when sharing intimacy with another. By getting out of our heads (shedding the ego), and into our hearts, we can profoundly deepen the connection with our partners. A great way to become more comfortable with sharing your body with another is to let your partner to explore every inch from head to toe with light touch and sensual massage. Using a good (non-oily) bodyglide such as Sensual Massage is ideal for enhancing the power of touch and intimate discovery. Release any insecurities or reservations you may have about your body and allow yourself to receive special attention and unrestricted pleasure. Your partner will love it too!
All natural products to support your sexual health & wellness can be found at Oceanus Naturals: CLICK HERE — use the code: ALLURA to receive a 10% discount.
Allura Joy has consulted women and couples for many years in the areas of personal relationships, sexuality, natural health & wellness, and various holistic therapies. Allura has facilitated various women's groups, retreats, conferences and special events for women to come together in community to share, connect and support one another.
Allura is a published author, certified Hypnotherapist, Life Coach, NLP Master Practitioner, Licensed Massage Therapist and Yoga Instructor. She enjoys writing articles to empower women in their sexuality, promoting a healthy fulfilling sex life – with or without a partner! Check out Allura's blog, Straight UP Girl Talk: http://www.oceanusnaturals.com/blog/
Article Source: https://EzineArticles.com/expert/Allura_Joy/770669
http://EzineArticles.com/?The-Naked-Truth—An-Exhilarating-Sense-of-Freedom&id=6031574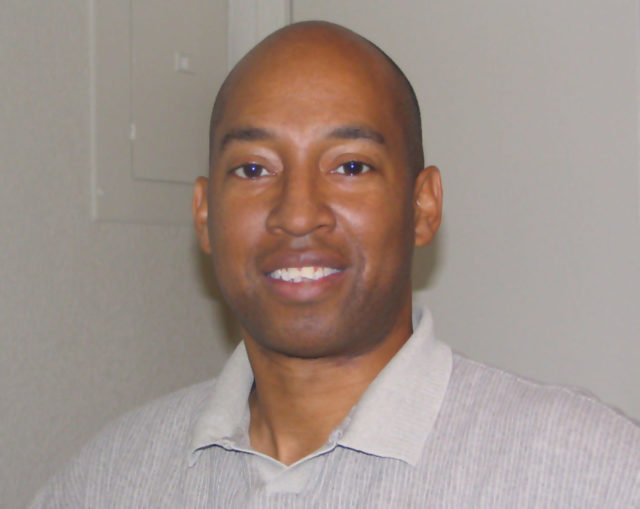 Allura Joy has worked with women of all ages and of diverse backgrounds for many years in offering support, holistic therapy and relationship counseling, as well as sharing valuable resources and useful information in the areas of women's sexuality, health & wellness. Allura has facilitated various women's groups, retreats, conferences and special events for women to come together in community to share, connect and support one another.